Hear how to get the right job that's just right for you
Today I bring you Donna Cornell to talk with us about how to find a job during the economic disruption of the COVID-19 pandemic. Donna has a new book coming out called "Job Searching in Pandemic Times," and whether or not you are looking for a job right now and worrying about what awaits you in the future, you will love her experience, insights and stories. These days, we have no idea how the job market is going to rebound from this economic recession, so I urge you to use the information Donna shares in this podcast to get you ready for tomorrow. It will be here before you know it. As futurists and culture change experts, we wholeheartedly agree. Listen in.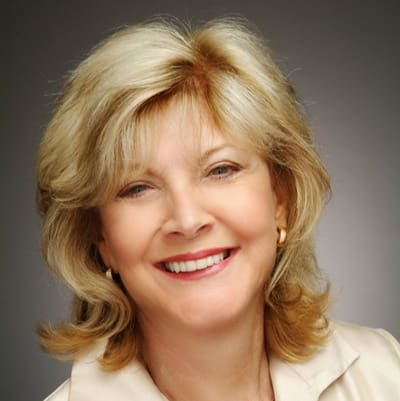 Use this time to carefully evaluate who you are, what you do well, and what you want to do in the future
Then figure out ways to find the right job at the right salary point for tomorrow. Donna is living proof that this can be done.
When she was only in her 20s, Donna was a single parent with three young children and on the brink of financial and emotional disaster. But with remarkable courage and strength, she turned her life around and in 1978, founded her first business: Career Directions, a small employment agency that eventually grew to eight offices in four states. Though she had little experience in the business world, Donna quickly showed an unerring instinct for "what makes business work." She now has a second career as a motivational speaker, mentor and author.
About Donna Cornell
A highly successful entrepreneur, Donna Cornell is also a driving force within the professional search, career counseling and life skills industries. After founding her first business, Career Directions, she repeated her entrepreneurial acumen and created additional companies which she then successfully sold. Now as a career counselor, Donna guides all types of people to secure the job of their dreams by her unique interviewing and job search techniques and strategies. Her forte is finding the right fit for the right person in the right company.
Donna's exceptional leadership talents put her in high demand chairing numerous not-for-profit organizations. Known as a successful leader of change, she often serves as a consultant in the areas of succession planning, business strategies and staff development.
Donna is also a winner of multiple awards and citations, having been recognized by 2000 Notable American Women, World Who's Who of Women, Business Leader of the Year, the U.S. Congress, the New York State Senate and many other organizations. She has appeared on radio and television shows and has been a guest columnist in The New York Times, The San Francisco Times and Vault.com.
You can contact Donna via her website or at donna@donnacornell.com
Want more tools for successfully adapting to what's coming in the future?
Additional resources