Hear how to embrace change so your business can grow
This podcast was a lot of fun. We love to listen to others who try to help organizations operate better and simplify their processes. Sharon Cully came to us from New Zealand where she is the owner and founder of Simply Processes, an organization which helps entrepreneurs find the time they need to grow their business, make more money and create more freedom. With 15+ years of experience working with leading global brands like Coca-Cola, Diageo and GlaxoSmithKline, Sharon has successfully helped companies around the world increase performance and minimize costs, all while meeting customer objectives.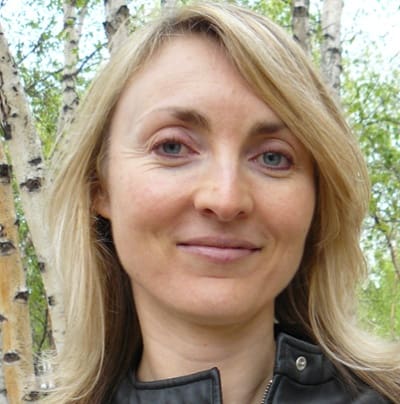 Applying problem-solving skills to overcome entrepreneurs' obstacles to success
Sharon founded Simply Processes as a way to utilize her corporate experience to help smaller entrepreneurial companies gain control over their business processes, ultimately making more money for the owner(s), freeing up their time, and giving them more choices—to grow or sell their business, or simply to work less. Her specialty is advising entrepreneurs who have already been successful but are now feeling stuck, helping them scale to the next level by working with their teams to put systems and processes in place.
Big growth goals require big transformation, and many entrepreneurs worry that their employees will resist the change. As culture change experts, we clearly understand this. So does Sharon, and after listening to our podcast, so will you.
During our podcast you will learn a lot about:
Setting goals for your business and how to go about reaching them
Why processes are critical to achieving your big growth goal
Clarifying your personal measures of success, not always measured in dollar terms
How to bring your team with you on a change journey
Coaching and developing your team to get the best from them
Interested in growing your business? Sharon has two offers for you:
1. A free 45-minute session, Scale Up Your Business, in which she helps you identify your growth goals and how to reach them
2. Download a free white paper, "Lead your team through a big change with confidence"
Go to: www.simplyprocesses.com/onthebrink
About Sharon Cully
As founder of Simply Processes, Sharon Cully has extensive experience helping large groups successfully navigate change using proven strategies to help employees transition and adopt new ways of working. She has found that clear, documented tasks and responsibilities, along with successful automation and delegation, are what ensure that everyone delivers consistently outstanding results.
You can contact Sharon via her website, LinkedIn or sharon@simplyprocesses.com
To learn more about how to make your business more successful:
Additional resources