Learn how to cope more effectively during these difficult times
During these very difficult times of the pandemic, we know that so many people are struggling with an entirely new way to live their daily lives. Some cannot deal with the isolation. Others are trying to manage with their children and their spouses at home. Elders are feeling vulnerable and isolated. The emotions are under great stress. Humans hate the lack of certainty. They also need others to create a safe social life. With this in mind, we wanted to share with our listeners and readers what mental health professionals advise and how their wisdom might help you cope more effectively. Our guest today is Carl Clark. I have worked with Carl and his organization, the Mental Health Center of Denver, to help them rethink their Blue Ocean Strategy. Please listen.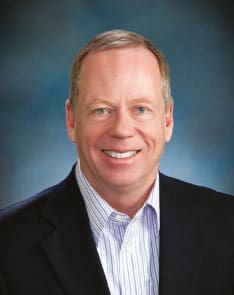 Improving the well-being of the Denver community and beyond through a focus on health promotion, well-being, resilience and recovery
Dr. Carl Clark's early experience with his father's bipolar disorder sparked a commitment to helping people with mental illness regain their lives, hopes and aspirations. As President and Chief Executive Officer of the Mental Health Center of Denver, Dr. Clark leads this organization in "focusing on what people can do, not what they can't do."
More than 10 years ago, Dr. Clark challenged the MHC of Denver to be "The Center of Excellence" with the best and most innovative mental health services in the country, and by most measures, has accomplished that. Under his visionary leadership, MHC of Denver has received The Denver Post Top Work Places Award for the past seven years in a row, and was awarded the Denver Metro Chamber of Commerce Large Non-Profit of the Year in 2013.
Background on Dr. Carl Clark
As the President and CEO of the Mental Health Center of Denver, Dr. Dan Clark inspires a culture of innovation and well-being by delivering strengths-based, person-centered, culturally proficient services, as well as employing trauma-informed, evidence-based practices. Under his leadership, the MHC of Denver was named a finalist for a 2018 World Changing Idea Award from Fast Company magazine, and it won the 2018 Excellence in Behavioral Healthcare Management Award from the National Council for Behavioral Health.
To correspond with Dr. Clark, contact:
Adam Becker, M.Ed
Owner and Lead Consultant
StorySpring Consulting, LLC
C: 303.960.8209 | StorySpringDenver.com
For more on how to cope in these difficult times, we offer these blogs and podcasts: