Hear innovative teambuilding strategies to get work done!
Peter and I know each other from our experiences working with a Michigan client and The Simon Initiative for Entrepreneurship at Washington University in St. Louis. Peter is a Professor of Practice of Strategy and Organizations at WashU's Olin Business School, and also the Faculty Director for the Center for Experiential Learning at Olin, a university center that runs for-profit and non-profit student-led strategic consulting engagement, both globally and around the St. Louis region. We were excited to talk on our podcast about data analytics for workers. If we can use data to select the best athletes, what can we learn about workers with the right data? Enjoy.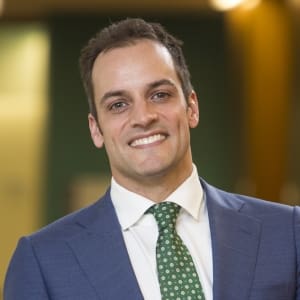 How do you build effective teams, in-office and remotely?
These are interesting times. About one-third of our workforce in the U.S. are freelancers. Many others who work for corporations are now able to work flexibly and remotely. The challenge then for both the organization and the employees is how to get the work done, particularly when it has to be done with others, either as part of a team or a project. As change experts, we at SAMC are always eager to hear how organizations are adapting to these fast-changing times, which is why we find Peter's insights so valuable and so timely.
Some background on Peter
In addition to his roles at Washington University in St. Louis, Peter Boumgarden researches, consults and facilitates executive education in the private and non-profit sectors on topics tied to innovation, strategic design, organizational change and executive team development. Past clients include Herman Miller, Edward Jones, Charles Schwab, Oracle, Monsanto, BBVA, Enterprise Rent-A-Car and Methodist Health Care System, among others.
Peter's work centers on helping organizations develop processes for innovation, assisting leaders in defining and implementing sustainable strategies, and in establishing the role of leadership and organizational values in shaping such decisions.
For more on effective team leadership, we recommend this blog and 2 podcasts