Hear about the long-awaited healing power of telling your story
I met Ivy Gordon through my work as a speaker with Vistage International. But today's podcast with her is less about her acumen as a business innovator or coach. Rather, she is on a mission to enable women to tell their stories about rape and abuse through her website, Unspoken Story. While she is a successful innovator and business leader, what she talks about here is the need to provide a voice for women who have been raped or assaulted—as she herself was, almost 50 years ago. It is this need to tell their story that is essential to free women from the chains that stay with them all through their lives. I was incredibly moved…you will be too. Please do listen in.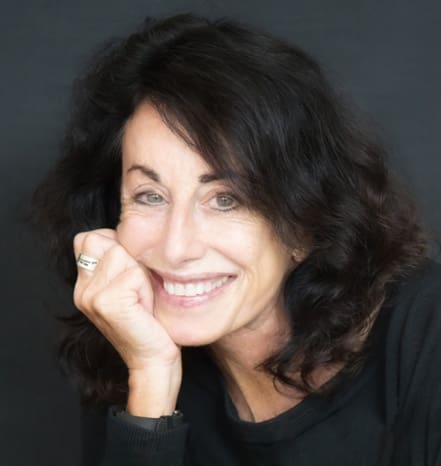 "There is no greater agony than bearing an untold story inside you," said Nobel prize winning writer Maya Angelou, also a survivor of childhood rape.
As Ivy writes on her website, "Our society is in a watershed moment—survivors of sexual assault are finding their voices and they are finding that at long last, their voices will be heard, respected and we hope, believed. For survivors who have carried their secrets for years, throughout marriages, child rearing and long careers without the benefit of a witness or a believer, the time has been especially long in coming."
"You are a whole and beautiful person despite what was done to you." -Yvette
Currently on Unspoken Story, five courageous women speak out, enduring the pain of reliving their story in the hope that by sharing their stories, other survivors will not feel so ashamed and alone. "We can't change what happened in the past, but by speaking out together we may be able to help each other heal and protect other people," Ivy states.
I urge you to go to the website and listen to these stories. Each one is different and very, very moving. Each survivor is paving the way for others to come forth and tell their own painful memories, allowing them to publicly acknowledge what happened to them and perhaps set them free.
Background on Ivy
Ivy Gordon has been a business owner for over 40 years and more recently, has coached and consulted with over 100 Vistage International CEOs and executives. In 1976, she co-founded a computer software company which grew to become the industry leader in database and business management solutions, serving corporate, mid-market and non profit organizations. She also maintained an IT consulting practice for over two decades.
Now a highly accomplished photographer, Ivy hopes to add her verse to the chorus of photographers who believe that images are a powerful force, not only for personal growth but for social change. Through her own images and stories, she feels that she is fulfilling her life's purpose to "Help people see a bigger picture."
In 2016 and 2017, Ivy was named "Photographer of the Year" by PPSDC, the San Diego chapter of Professional Photographers of America. No surprise, as her photography is amazing. We love her images of Namibia, where we are going in May, 2020. Wherever she trains her lens, she tells the stories about the places and people that are her honor to witness and share with the world. You can see her extraordinary work here.
Ivy has a Masters degree in Organization Development from Pepperdine University and has been an ICF certified professional coach and certified integral coach. She holds a Bachelor of Arts degree in psychology from the State University of NY at Stony Brook.
For more stories of women changing the world, check out these blogs and podcasts