Learn how to perform at your peak without making yourself sick!
Marcey Rader changed her life and wants to help you do the same. During her 16 years in business, she always positioned herself as the go-to person to help staff become more efficient and productive. She ran 12 marathons, over 30 triathlons, and several endurance races. Always pushing, pushing, and pushing some more. And then she got sick, really sick. That's when she learned that her life and her lifestyle were so closely connected that more of the same was not going to make it. So, she changed. Now she works with others, like you, to help you change your life as well. All of us deserve to be happy and enjoy our lives. Listen in and learn how!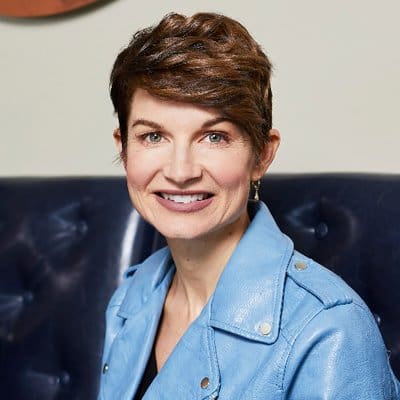 It was more than just organizing her time better or doing less
For Marcey, it meant evaluating everything from a far more holistic approach in order to understand the long-term risks and benefits that her choices were having on her life and her health.
As you will hear, Marcey has now become a very successful productivity coach and wellness expert. She helps clients create boundaries, find purpose and achieve success. As a best-selling author, business mentor and high-impact speaker, she shows individuals and businesses how to kick their lifestyles back into balanced gear — without making themselves sick. She is living proof that professional performance and productivity don't have to hurt your health.
In our conversation, we talk a lot about her latest book, "Work Well. Play More!," and her Work Well. Play More Institute where people learn how to become more productive, declutter their space, and embrace healthy living. Listening to her story might just change your life!
About Marcey Rader
Throughout her career, Marcey has worked with Biogen, RTI International, Blueprint Medicines, Syngenta, Emaar Properties and many other corporate clients. After hearing her story, you too will want to shift your professional focus and blend your life so you stay healthy and keep smiling.
Ready to make some healthy changes? Start with this blog and 2 podcasts