Learn how to change so you can really grow!
Jackie Kibler brings to our listeners a fresh perspective on how to run a business, just better. It is always a challenge for us to work with clients who have great ideas but are not great at growing them, managing the daily tasks, or developing the scalability that is needed. One of our favorite clients could have really used Jackie. Like those in my book, "On the Brink: A Fresh Lens to Take Your Business to New Heights," this client just didn't have the processes or perspective to see what was all around them. Jackie's business uses the methods of EOS (Entrepreneurial Operating System) to help companies obtain accountability from their staff, the communication needed to stay on strategy, and the focus required to grow. Maybe she can help you grow too?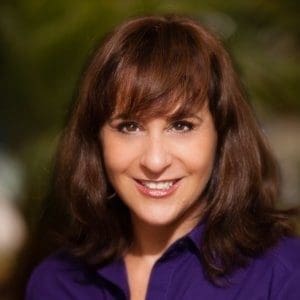 Hear how EOS can help your business get the structure it needs to sustain growth
Growing up in an entrepreneurial family, Jackie early on developed a passion for supporting the growth of small to midsize companies and their owners. Over 25 years, she has worked in a variety of capacities, from managing a global sales team of 120 employees at a Fortune 500 company to creating and implementing a sales, recruiting and retention strategy for a small startup. Her ability to lead and drive behavioral change is based on coaching all levels of an organization to a process, then holding people accountable to the desired result of the process. Sounds a lot like what we do at SAMC, especially the focus on implementing a change process.
Along with a new strategy, you might need a new culture
Like Jackie, we work with you and your business to create processes that will move you in the right direction and get you un-stuck. That often means changing your culture, because very likely, it's your old culture that got you stuck in the first place. (Remember that saying, "culture eats strategy for lunch"? It's very true…the two are closely tied together.) In these fast-changing times, you really need to rethink what you're doing and how to best accelerate change. As culture change experts, we help our clients do just that.
Some background on Jackie
In 2015, Jackie was recruited to Vistage Worldwide as the Executive of the Pacific Region where she coached 60 entrepreneurial CEOs in growing their businesses. It was in this role that she was introduced to EOS, and she quickly realized that this was a key factor in driving transformation in entrepreneurial companies.
In 2019, Jackie launched her own business and executive coaching firm, JW Kibler group, and became a Professional EOS Implementer.™ Today, she is passionate about streamlining sales and operational efficiencies so that entrepreneurs and leaders can take their organizations to the next level and thrive. Her focus is on building up people, creating healthy teams and managing operations to business goals.
Need to change your culture so you can grow? Start with these blogs and podcasts