Hear how fresh thinking can revolutionize an industry!
In case you haven't noticed, the world has become flat. In all kinds of ways, people are now connected across the globe, with significant and exciting implications. Ryan Cornell saw an opportunity to help companies, entrepreneurs, freelancers and even himself see this flat world with a fresh perspective. This led him to create RemoteProfessionals.com to help employers find trained, skilled staff abroad, particularly in the Philipines. In our podcast, Ryan and I will share how he started his company to help people in the US, the UK and Canada find excellent, English-speaking, "Americanized" workers in the Philipines. Listen in, I guarantee you'll learn a lot!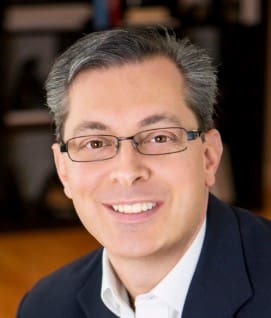 Great talent at a fraction of the cost
As Ryan explains in our conversation, RemoteProfessionals.com provides remote workers (or virtual employees) to companies throughout the US, UK and Canada. These workers are very talented and very capable, but since they're located in the Philippines, employers experience huge cost savings (40-50%) because of the drastic difference in cost of living.
No need for office space
These days, work can really be done from anywhere in the world. Since most jobs are done with a computer and a telephone, many companies no longer need their employees to sit in offices on premises all day, every day. For decades, Fortune 500 companies have known this, with offices and employees all around the world working together as one team, from marketing people in London to finance people in Saudi Arabia to advertising people in New York. Ryan's company does virtually the same thing, except for small- and medium-size businesses, entrepreneurs and solopreneurs.
Call center personnel you can actually understand
In true Blue Ocean style, Ryan saw an opportunity, a niche that was not being filled, and jumped right in. Many staffing firms use workers for whom English is not their first language (often making them hard to understand for American, British and Canadian markets), but Ryan's employees come from the Philippines, which until 1946 was part of the United States. Many of them actually speak English better than Americans, Ryan says. Culturally, they're very similar to the US, following the same sports teams and watching the same movies and TV shows as we do. The main difference is that the country is very poor, but with an extremely bright, competent, highly-educated workforce.
Ryan took what was working for big business and applied it to small ones
What Ryan did was figure out how to make remote staffing work for small businesses so that they can capitalize on the same benefits as the big companies. There's a Blue Ocean! As he explains it: "The people we attract are the cream of the crop, they're the top performers in their industries and in their jobs, always looking to improve themselves and learn new things. In fact, we have a Continuous Learning program where employees set aside an hour each week for independent learning. They get to choose the topic—reading a publication in their industry, or testing or researching some new software or app that could make their employer more efficient—which benefits them AND the employers."
Matching the right people to the right job
Ryan's firm starts with a Needs Analysis, where they determine what a potential employer is looking for. Then they find the two or three people who best match the job description and the employer chooses the person who seems to be the best fit. Two additional things make Ryan's approach unique: onboarding and employer/employee support. "You're not just hiring the actual employee," he says. "You also get paired up with a Client Services Liaison who shadows your new employee extensively, especially in the beginning, and a technology specialist who helps set up your computer, software and communications systems so everything goes as smoothly as possible."
About Ryan Cornell
As Founder & CEO of RemoteProfessionals.com, Ryan provides remote workers (or virtual employees) to companies in the US, UK and Canada. Ryan got the idea of a global workforce when he was one of the nation's top real estate agents and had a team of remote professionals to help handle the workload. Today, he enjoys changing people's lives: helping people in the Philippines get better jobs than they could locally, and helping small- and medium-size businesses take advantage of the global economy and global workforce in the way Fortune 500 companies have for years.
Want to know more about how Blue Ocean thinking could change your business? Start with these blogs, podcast and white paper