Learn how to re-think your life looking forward!
I have known Elisa Spain for a long time. Having presented to a number of her Vistage groups, I'm deeply familiar with her particularly effective approach to helping people and their organizations change. As she has watched her members craft the next stages in their careers—selling their businesses, retiring from leadership positions, coping with transitions—she has changed too, shifting her focus to help them see their lives through a fresh lens. Her approach, grounded in successful executive coaching, leadership development and even from her own life experiences, has worked exceptionally well. Can others benefit from her insights? Definitely! In this podcast, you'll hear more about her approach, how it works, and how it might work for you.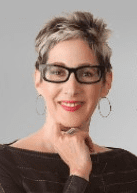 Listen in to my conversation with Elisa and hopefully you'll begin to see how her ideas could help you re-think your own life, leading up to or after that great (anticipated? dreaded?) "retirement" day.
In these modern times, we have added almost two decades to our lives. But, we have not done such a good job of planning for those extra twenty years. And they come and go swiftly. Don't waste them.
The three most important forces facing people as they look forward in their lives:
1. A lack of focus. They used to have a daily routine and often now they don't.
2. A lack of purpose. Their careers and families previously defined their purpose in life. Without work and with their children now grown with lives of their own, how can they re-craft a purpose and give their days meaning?
3. A lack of community. We are humans and thrive with others around us. When we leave the workplace full of people who helped us define ourselves and shared our duties and our accomplishments, we flounder looking for others who we can likewise share the same experiences and stories. Sitting in Starbucks or McDonalds looking for someone to chat with just isn't the same.
More about Elisa Spain
Elisa's commitment to executive development is reflected in her leadership agenda, "Inspiring Excellence, One Person at a Time." She has served as an executive in a Fortune 500 Company, owned her own business, and successfully guided accomplished leaders of small and midsized companies. This varied experience allows her to see business and leadership from multiple points of view and tailor her coaching accordingly.
Her clients are included in Inc. 5000, Crain's Fast 50, Chicago Tribune's Top 100 Workplaces and Crain's Largest Privately Held Companies, having achieved these prestigious rankings during the time they worked with her.
A Vistage International member since 2006, Elisa led five peer advisory boards for several years, then in 2012 became a Vistage Master Chair. In both 2013 and 2014, she earned Vistage's Star Award, ranking her in the top 2% of Vistage chairs worldwide. Today, in addition to her private coaching, she leads a high-performing Vistage CEO group. 
Elisa is a member of the Board of Trustees of the City of Evanston Firefighters' Pension Fund and a member of the Advisory Board for the Independence Equity I, LP Venture Fund. She earned her MBA from the Kellogg School of Management. 
To contact Elisa
Email: elisa@elisaspain.com 
Mobile: 312.421.1813
Website: www.elisaspain.com 
LinkedIn: www.linkedin.com/in/elisakspain 
Twitter: twitter.com/elisakspain  
More about leadership and planning ahead for your future 
Additional resources