Hear how if you can dream it, you can do it!
We met Amanda Zuckerman when she spoke at the HER Summit (Helping Entrepreneurs Rise) at Washington University this past October. Amanda is a Wash U alumna who saw an unmet need and turned it into a great business, dormify.com, that has opened an entirely new market space—very Blue Ocean style. Named one of Forbes 30 Under 30 in 2018, Amanda is a perfect example of how you, yes you, can come up with a new way to fulfill an unmet need, turn that idea into a company, and watch it take off. Want to learn how she did it? Listen in, she tells us! Enjoy.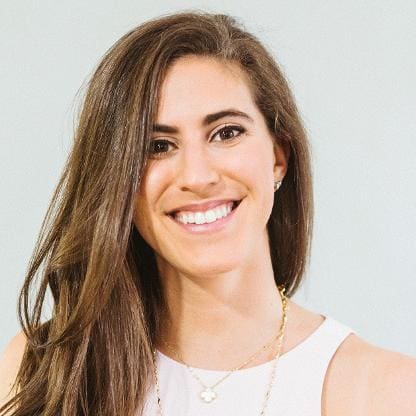 If you can't find it, create it
While shopping for her freshman year of college, Amanda and her mom, Karen, were on the hunt for fun, fashionable dorm decor. But no matter how hard they looked online and in stores, they couldn't find one place that had everything they needed: stylish bedding, lighting, posters and accesories designed for the limited dimensions of a dorm room. So they created it. Dormify was born!
Dormify: your ultimate small space decorating destination
What started out as a dorm-focused blog and brand ambassador community has in seven short years become a multi-million-dollar success with triple-digit yearly revenue growth. (Wow, that Washington University double major in Graphic Design and Marketing came in handy big time!)
Post-college, Amanda took the feedback from her peers via her blog and her personal experience and with the help of her entrepreneurial mom, evolved Dormify into what it is today, a hugely successful, direct-to-consumer, one-stop-shop offering everything students need to beautifully style their small dorm space with just a few clicks.
How Amanda did it and how you can do it too
In our podcast, we talk with Amanda about the path she took, the hurdles she faced, and how others could learn from her story about how to take their own ideas and turn them into great, big innovative businesses.

Experience Dormify for yourself and get 20% off!
Amanda is offering a 20% discount to listeners of our podcast on their first Dormify order. Thanks Amanda! To acccess your discount, use this code: ONTHEBRINK20.
For more on how Blue Ocean Strategy can help you launch your big idea, check out this blog, podcast and white paper:
Additional resources