Hear how to make your impossible possible!
How do you hire and retain the right staff? How do you scale or fail? If you feel like we bring you lots of folks who can help you get "Off the Brink," you are right. Today's interviewee, Allison Maslan, wants to help you scale your business for growth—which, as she tells us, it is not for the faint of heart. Allison was referred to me by a dear friend who is trying to scale her own business for growth and needed a hand. Unfortunately, all too often businesses fail because they don't know how to go from small to bigger, fast enough to thrive. Allison tells us how. Listen and learn!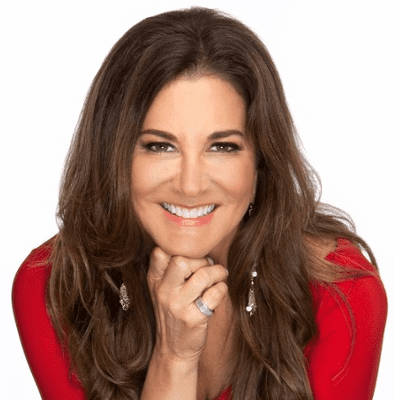 Many businesses fail because they are ill prepared to face the real challenges involved in scaling
Either they don't have the bandwidth to keep up with sales demand or production, they miss out on major opportunities due to fear, or they keep making the same mistakes over and over because their systems and processes aren't in sync with the rate of growth.
As Allison teaches us, to truly scale, you must upsize your strategic practices, implement new marketing strategies, find new ways to build your team, and expand your mindset to break through whatever is keeping you stuck at the same level. Then you must be willing to take the leap into the great unknown—i.e., to make your impossible possible.
She has a vision, then helps clients implement it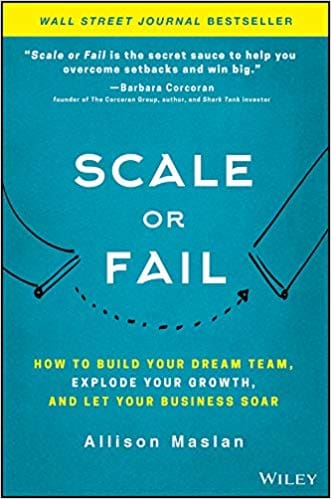 Often referred to as the "Voice for Business Success," Allison acts as a visionary and guide to business owners because she can see the bigger picture for their companies. Then she and her team of business experts continually support these leaders to make that vision a tangible reality.
In her new book "Scale or Fail," Allison shares her revolutionary SCALEit Method® for successfully growing, replicating and expanding a business. She also explains the pivotal mindset strategies she used as a trapeze artist to break the fear barrier.
In her book, Allison shares proven scaling strategies to help you:
Create your Big Picture Vision and build a plan to achieve it
Produce an ever-flowing stream of cash flow with consistent profits
Establish a powerhouse team that functions well without you
Become a true leader and feel like you deserve your success
Improve systems and processes that facilitate scaling
Get past the mental and strategic pitfalls that cause revenue bottlenecks
Background on Allison Maslan
Starting at age 19, Allison has built 10 successful companies from scratch, with a client list that includes Ben & Jerry's, Supercuts, Merrill Lynch and Allstate. Along with her team of CEO mentors, Allison pays it forward by helping business owners scale their companies, fast-track their success and create a more meaningful life.
Now CEO of Pinnacle Global Network, her private mentoring enterprise, Allison has been featured in Inc., Success, Fortune, Fast Company and Forbes, is a regular contributor to Entrepreneur magazine and is a featured expert on ABC, CBS, NBC, CNN and Fox networks.
You can contact Allison here.
Want to learn more about scaling your business? Check out these blogs and podcast:
Additional resources