Learn how to navigate tough conversations with emotional resilience
Susan Steinbrecher has developed an approach that you should know more about. Focused on helping people better understand how to talk to each other, develop stronger relationships and overcome their differences, Susan is an expert in helping businesses and other organizations build strong teams. Her new book, "Meaningful Allignment: Mastering Emotionally Intelligent Interactions at Work and in Life,"  teaches us how to do this too. In fact, it's a novel about a man whose work life and home life are in tatters. By using Susan's methods, he discovers a different way to deal with people, and turns around himself and his life. In our podcast, you'll learn how to build emotional resilience and navigate tough conversations with confidence and compassion!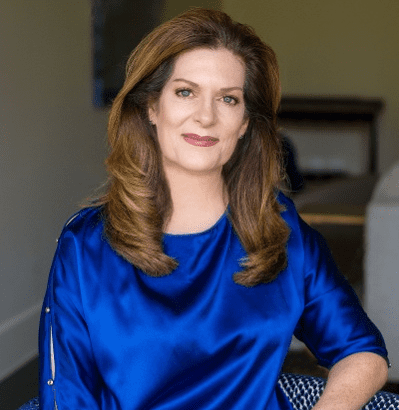 Most people have difficulty handling emotionally charged conversations
And this inability to effectively handle high-stakes conversations costs organizations an enormous amount of time and money. Our capacity to manage emotions, resolve conflict, and create meaningful alignment with others is not innate — it must be learned. But we have been rewarded for results, not emotional intelligence, Susan explains in our interview.
So what's the secret to successful relationships? Aligning with others, using emotional composure and resiliency. That's what Susan's program, Meaningful Alignment, is designed to do — help individuals and teams learn how to communicate extraordinarily well and successfully build high levels of trust. Learn more at www.meaningfulalignment.com. There's so much to  learn in this area, for all of us.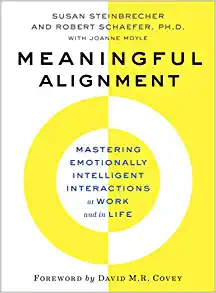 About Susan Steinbrecher
Susan Steinbrecher is a business consultant, sought-after speaker, licensed mediator and CEO of Steinbrecher And Associates, Inc., a management consulting firm that provides professional development services for executive coaching, group facilitation and leadership training. She is also an Inc.com columnist and has been a featured expert in The New York Times and on Entrepreneur.com and MSNBC's Your Business.
In addition, Susan has co-authored three books:"Meaningful Allignment: Mastering Emotionally Intelligent Interactions at Work and in Life,""Heart-Centered Leadership: Lead Well, Live Well" and "KENSHO: A Modern Awakening."
Lots of ways to connect with Susan 
Twitter: @SteinbrecherInc
Facebook: facebook.com/SteinbrecherandAssociates
LinkedIn: linkedin.com/in/susansteinbrecher
Instagram: instagram.com/meaningful_alignment
Want a deeper dive? Check out these blogs and podcast:
Additional resources