Hear how blockchain, IoT and big data are transforming our world!
This spring, I was a guest on Peggy Smedley's ConstructechTV, a highly influential TV show about technology, blockchain and the construction industry. It was such an enjoyable interview that I asked Peggy to share her ideas about technology and construction with our On The Brink listeners. In this podcast, we talk about the challenges she sees in an industry that is well-established, resistant to change, heavily dependent on human labor, and not able to see "what is all around them." Not hard to see why we connected. Lots to learn here; be sure to listen in.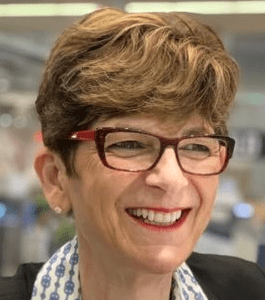 Problem: not many young workers going into the construction trades
As Peggy shares with us, with so many opportunities for work, construction is just not top on the list for younger men, or women, for that matter. The second problem is that once construction companies hire an employee, it's tough to hold on to them. Retention is as big an issue as recruiting, says Peggy, because it's not just about money.
So, who is the future worker who is going to build our homes, our roads, our offices and our communities? What can construction companies do today to change their workspaces to better align with the interests and needs of the Gen Ys, Gen Zs and even Gen As of tomorrow? More blockchain? More robots? More conversations about how "we" are going to succeed together?
Clearly, some major culture change needs to happen, because we need construction workers. But do up-and-coming workers need construction?
About Peggy Smedley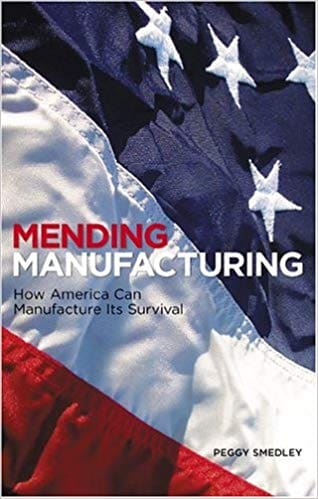 As the founder of the Peggy Smedley Institute, a top-ranked professional education organization focused on providing comprehensive assessments of its clients' roles within IoT (Internet of Things), Peggy is a recognized pioneer in the M2M and IoT spaces and an outspoken advocate and supporter of security and connected devices. As well as an entrepreneur, executive, strategist and highly regarded editor, she is also an author, whose book, "Mending Manufacturing: How America Can Manufacture its Survival," provides an in-depth analysis of the American manufacturing crisis.
A frequent guest on business and news TV programs, a leading voice on nationally syndicated radio shows, and an expert in wireless technologies affecting construction, mobile and business strategies, Peggy has helped thousands of companies develop M2M/IoT solutions, products and devices. In addition, her podcast, The Peggy Smedley Show, has been called America's most influential IoT podcast.
You can connect with Peggy at @ConnectedWMag.
Need to get up to speed on blockchain, IoT and the digital revolution? These blogs and podcast can help:
Additional resources