Learn what the incredible power of listening can do!
I received a copy of Benjamin Mathes' book, "Short Paragraphs on Listening," as a gift after a speech I gave recently in Los Angeles. Not knowing much about Ben, I was curious about why an actor was teaching others about how to listen, even asking them to post signs on street corners encouraging strangers to come speak with them. But that is Ben's magic. In our podcast, we dig deep into Ben's own life experiences and the need to listen to others if we are going to find ourselves. As you listen to Ben, you too will realize that listening is far more important than most of us ever thought. Perhaps you'll find yourself pausing, listening and enjoying others in totally new ways. That's what happened to me…hopefully to you too. Enjoy, and please share.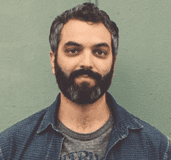 How the "Free Listening" movement started
In 2012, Ben Mathes sent a community of actors onto the streets of Los Angeles holding signs that said, "Free Listening." The artists opened their hearts to anyone who needed to laugh, cry, scream or just chat. Everyone involved never imagined that this simple act would start a worldwide movement called Urban Confessional that today has grown to include people from all walks of life across 6 continents, 80 countries and 40 states.
Thousands of volunteers across the globe now listen to strangers, capturing their thoughts and ideas. The feedback Ben has gotten is that his simple but big has been transformative, enabling participants to simply listen to people they otherwise never would have met.
The importance of being heard
This lovely passage appears on Ben's website, which sums up Urban Confessional perfectly:
We listen for others, believing that people need to be seen, heard and understood.
We listen for ourselves, having found the exercise of engaging strangers with open ears and open hearts to be life-giving.
Ben's latest book: "Short Paragraphs on Listening"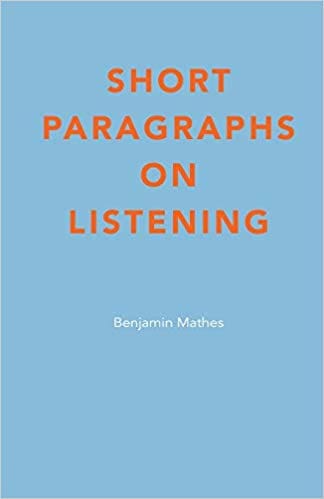 In his new book, Ben writes about some of the "listenings" that have been important to him. Here is one of my favorites:
"One About Listening with Your Heart
So much can be said without saying anything
The heart, the breath and the body have a way of telling a truth our lips are too afraid to tell
Listen deeply to the deepest parts of yourself and let the heart do the communicating."
About Benjamin Mathes
Ben has been an actor for over 20 years. In film and television and on stage, he has worked with Academy Award-winning director Clint Eastwood, Academy Award-winning actor Alan Arkin, Andy Garcia, Bradley Cooper, Chris Rock and Academy Award-winning producer Brian Grazer.
In 2012, Ben founded Urban Confessional: A Free Listening Movement, whose volunteers stand on street corners with signs that read "Free Listening" and provide compassionate, non-judgmental listening for anyone who needs to talk. Ben also produced the documentary, "Listening is Loving," about the power of listening to people with dementia.
Ben is the author of four books: "Thought Lozenges for Artists," "CRASH: Unstuck Yourself," "You, the Career" and his newest release, "Short Paragraphs on Listening," which draws from his experience with Free Listening and focuses on the power of listening. In addition, Ben leads acting retreats, career workshops and an acting studio, CRASH ACTING, which inspires a guerrilla approach to acting.
Ben received his MFA in Acting from the University of California, Irvine.
You can learn more about Ben at benjaminmathes.com.
For more reading and listening on similar subjects, check out these blogs and podcasts:
Additional resources