Allen Adamson explains how to successfully stay ahead of change!
As I finish many of my Vistage CEO workshops, I marvel at how these CEOs run their businesses while also trying to push them forward, find new markets and stay relevant. Often, their clients are moving fast and furiously, leaving vendors or support teams far behind. The times they are a-changin,' as Bob Dylan sang to us a long time ago. And, they are continuing to change. The skills to adapt are often missing among the leadership of companies, men and women who know how to run their operations today but not how to adapt them for tomorrow. This conundrum is why I was so excited to have branding expert Allen Adamson as my guest for this podcast. Enjoy!
The ability (or inability) to stay relevant spells success or failure today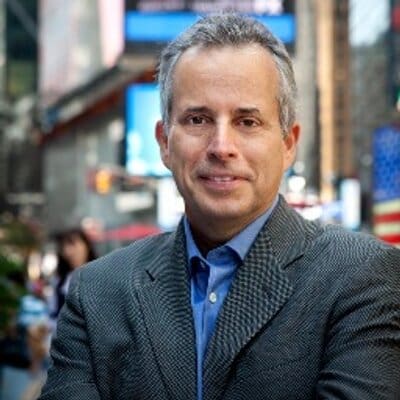 Allen's quote captures the challenge for businesses today:
"The number one reason for organizational success or failure is the ability to stay relevant. Having the wherewithal to strategically shift ahead of accelerating marketplace changes is the single most critical skillset an organization can possess."
You will enjoy our conversation. You will also come away with lots of ideas about how you, too, can spearhead the changes your own organization needs to make to drive change and survive in these fast-changing times.
The three things we dig into:
Why people hate to change.
How can business leaders see what is happening in the field if they only step out and observe what their clients are doing.
Once they 'get it,' how can they actually make the necessary transformations if they are going to sustain their growth.
Sound like a conversation that's right up your alley? If you are On the Brink and want to get off that brink, you should listen carefully and try some of Allen's ideas. They will work.
Are you relevant? Are you sure?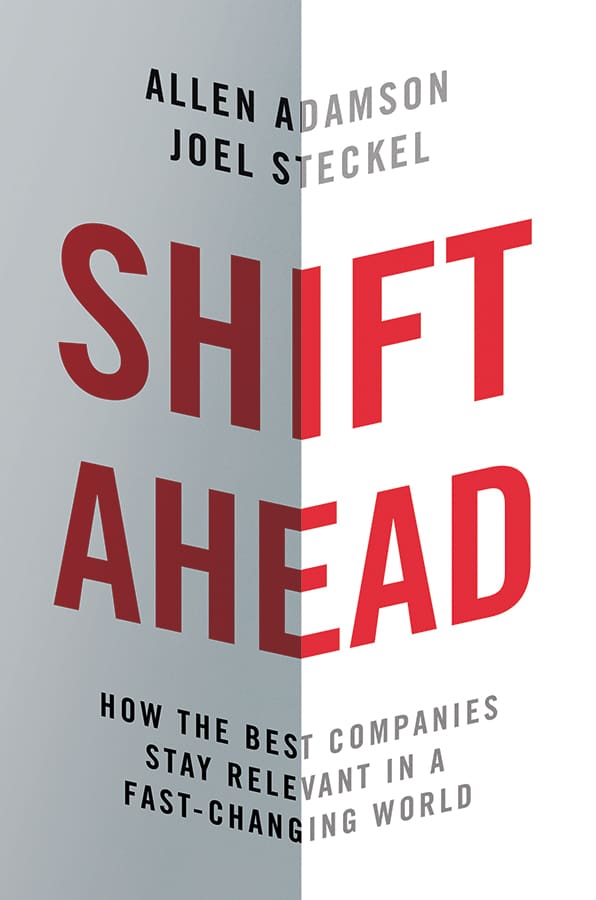 How organizations do—or do not—stay relevant is the subject of Allen's most recent book, Shift Ahead. Using fascinating first-hand accounts and detailed case studies, it explains how the best organizations recognize when it's time to change direction, and how they pull it off while bolstering their brands.
Who is Allen Adamson?
Allen is Co-Founder and Managing Partner of Metaforce, a disruptive marketing and product consultancy which, unlike traditional firms, takes a multi-disciplinary channel-agnostic approach to marketing challenges. Metaforce combines the best aspects of brand management, strategy, and experience consultancies to deliver solutions that ensure its clients shift ahead of the dramatic changes in the marketplace in order to meet fast-evolving customer needs.
A noted industry expert in all disciplines of branding, Allen has worked with a broad spectrum of consumer and corporate businesses, including packaged goods, technology, healthcare, financial services, hospitality and entertainment. With his perspective and depth of experience, Allen helps his clients understand and activate strategies that enable them to shift ahead of the market and the competition, generating long-term value and increased brand equity. He also helps them identify what truly matters to the audiences they serve—what is relevant to their customers—and to brilliantly deliver on it.
A sought-after industry commentator, Allen has appeared on ABC News Nightline, NBC's The Today Show, CNBC's Squawk Box and Closing Bell and Fox Business Network. He regularly writes a column on current branding topics for Forbes, and is a frequent guest lecturer at New York University's Stern School of Business, the Samuel Curtis Johnson Graduate School of Management at Cornell University and the Harvard School of Continuing Education. In addition, he is a member of the American Management Association and speaks on branding for a range of professional organizations, corporate events and industry conferences.
A few blogs and podcasts about driving change you might enjoy:
Download the 1-page synopsis of my book, "On the Brink: A Fresh Lens to Take Your Business to New Heights" here