Stefan Pryor describes how Rhode Island became a leading state for business!
You may not have noticed but Rhode Island is on a roll. In just three years, America's smallest state has moved up 10 spots in Chief Executive Magazine's 2018 "Best and Worst States for Business," the most dramatic climb of any of the 50 states. Why and how is what today's podcast is all about. I have the honor of interviewing Secretary of Commerce for Rhode Island, Stefan Pryor, and our conversation is as relevant for our SAMC higher education clients as it is for businesses that need to reinvigorate their growth in fast-changing times. It's a podcast we hope you share with leaders of other states, counties and municipalities seeking to transform their local economies. And perhaps you will get some great insights for your own business, too.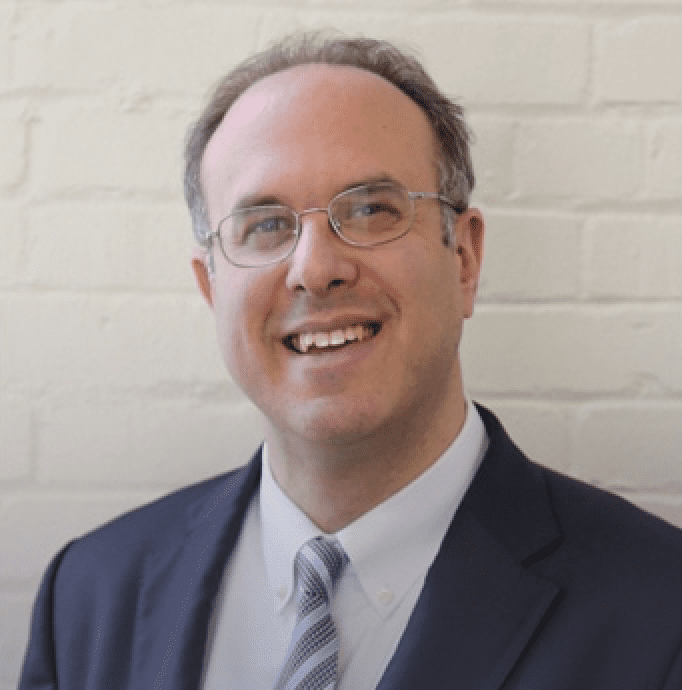 The secret to growth? Stop looking at the past and see what can happen, as Rhode Island did.
Just four years ago, Rhode Island had the highest unemployment rate in the nation. It was the last state to recover from the great recession. Businesses were reluctant to set up shop there. Without a doubt, Rhode Island needed an overhaul. But first, it needed to write a new story worth telling.
Enter Stefan Pryor, Rhode Island's first Secretary of Commerce. Appointed by Governor Gina M. Raimondo in 2015 and confirmed unanimously by the Rhode Island State Senate, Secretary Pryor oversees and coordinates the state agencies and offices responsible for economic development, business regulation, housing and workforce development.
As Secretary Pryor told Chief Executive magazine in 2018:
"Governor Raimondo had the courage to tell it like it is: The future of our state was on the line, and she laid out the facts, and ensured that the public had an understanding of what it would take to put us on a strong fiscal footing. In partnership with the [legislature] we've done so, and thanks to them, we've been able to place important new tools in the economic-development tool box."
In our talk today, Secretary Pryor shares the ways in which you can generate the power of a new story, a new brand.
Re-branding Rhode Island is exactly what Governor Raimondo did. The results? The CEO of Virgin Pulse, a global software company, recently moved its headquarters to downtown Providence from Framingham, Mass. Wexford Science & Technology is partnering with Brown University to create a "knowledge community" around the school's $220-million redevelopment of an old power station on the Providence River. Finales Coffee has opened a development site for a new line of teas. And Johnson & Johnson is moving there, too.
All in all, 30 businesses have announced plans to land or expand in Rhode Island since Governor Raimondo's new programs were implemented four years ago. In fact, Rhode Island's incredible economic progress under Governor Raimondo has been profiled by national publications including Chief Executive magazine ("Rhode Island Boasts The Biggest Climb In 'Best States / Worst States' Rankings") and The New York Times ("After Long Economic Slide, Rhode Island Lures New Business").
Some of the core themes we discuss include:
Begin with: What do you have that others might not? For Rhode Island, it has great universities that are putting talented graduates into the work pipeline. They have amazing medical centers. And are perfectly positioned near Cambridge and Boston.
The state's leaders found important ways to bring together different sectors and stakeholders who are working together to bring innovative new businesses and technological solutions to the region to help companies get the resources they need to soar.
The legislature knew that it had to change and is now working hand-in-hand with the governor to find solutions for growth, not build walls inhibiting it.
Decision-makers created an innovation team that thinks big, thinks forward and creates contagious excitement around successes, one small win at a time.
I know you will enjoy listening to our conversation.
Think about the lessons learned for you, your own business, your own community, and remember, they can be your new story as well as Rhode Island's.
Some background on Secretary Pryor and his earlier successes are very important as a learning ground for his work in Rhode Island.
From 2011-2015, Secretary Pryor served as the Commissioner of Education for the State of Connecticut. During his tenure, Connecticut passed important legislation aimed at closing achievement gaps, improving chronically under-performing schools and districts, enhancing educator effectiveness, and increasing opportunities for all students.
From 2006-2011, Pryor served as Deputy Mayor and Director of Economic and Housing Development in the City of Newark, NJ. He and his team played a key role in orchestrating plans for Newark's first new downtown hotel in 40 years and first new office tower in 20 years. They also helped recruit new commercial tenants to Newark, including Panasonic (North American headquarters) and Manischewitz (world headquarters).
From 2002-2006, Pryor served in a number of leadership capacities at the Lower Manhattan Development Corporation (LMDC), culminating in becoming LMDC's President. Created in the aftermath of September 11th by the State and City of New York, LMDC planned and helped coordinate the physical rebuilding and economic revitalization of Lower Manhattan, including the World Trade Center site.
Previously, Pryor served as a Vice President at the Partnership for New York City where he led the organization's public education initiatives, including a program which worked with two low-performing, high-poverty NYC school districts.
Pryor received his undergraduate and law degrees from Yale University.
3 podcasts on leadership you might enjoy:
Additional resources:
Download the 1-page synopsis of my book, "On the Brink: A Fresh Lens to Take Your Business to New Heights" here