Listen now as Roger Nierenberg explains how The Music Paradigm helps you see your organization with fresh eyes!
We are delighted to have with us today Roger Nierenberg, an exceptional conductor and innovator who has taken his musical passion and skills and become a "go-to" inspiration for businesses. Through the metaphor of music, Maestro Nierenberg helps organizations "see, feel and think" about themselves with fresh eyes. Quite amazing. Very anthropological, which as you know, is right up our alley! Wait til you hear—and I mean hear—this pioneering musical genius.
A Unique Learning Experience for Any Type of Organization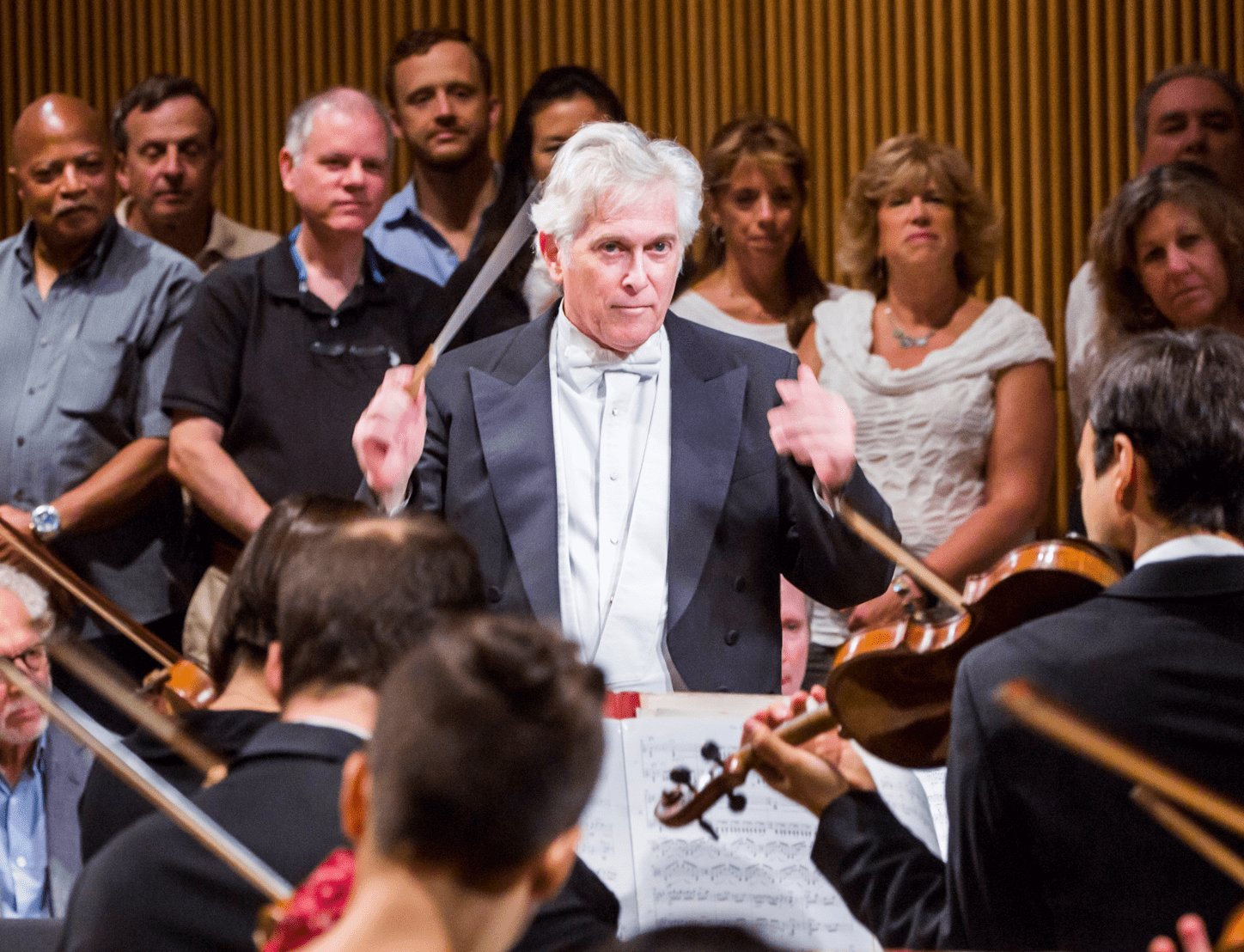 What Roger Nierenberg and I discuss in this podcast is the way in which music, and the performance of music, can often be seen as a foreign culture but can also be a powerful metaphor for the organizations in which we work, or work with.
As Roger describes his experiences conducting orchestras all over the world, he shares with us how during each performance, the musicians are listening, understanding, sharing, visualizing and changing their performances, not so much in response to him but to each other.
Through Roger's descriptions, we too can see our own methods of interacting with others more clearly by watching performers collaborate in a musical experience. It isn't because they are just talented performers. Rather, they have learned how to work together to bring out each one's skills and create an amazing performance. Might this apply to your organization?
The Music Paradigm
Through Roger's experiences engaging with community businesses and civic leaders, he became curious about the challenges and opportunities faced by organizations in times of rapid change. Again, right up our alley—at SAMC we're all about change.
He realized how crucial issues of organizational development could be powerfully brought to life within an orchestra. Thus was born The Music Paradigm, a highly effective learning experience that uses symphonic music to illuminate compelling insights about people at work. Participants are seated directly among the orchestra musicians, observing them as they perform. Up close, they see fascinating and unexpected organizational dynamics taking place within the group. It soon becomes clear that this is not a demonstration but a powerful forum where observers gain fresh understanding about the opportunities and challenges faced by their own organization.
Over the past 20 years, Roger has presented The Music Paradigm to hundreds of different organizations, from civic groups to Fortune 500 companies, in 23 different countries. He explains many of the lessons learned in his book, "Maestro: A Surprising Story About Leading by Listening," which was honored in 2009 as the Best Leadership Book from 800-CEO-READ.
Andy and I are both fans of philharmonic concerts and we find The Music Paradigm to be really quite amazing. It allows you to bring something that often is not well attended (symphony orchestra performances) into your workplace as a magical method for improving your team, your organization, your relationships with clients, and your culture.
Who is Roger Nierenberg?
Maestro Roger Nierenberg made his New York conducting debut at Avery Fisher Hall with the Pro Arte Chorale and Orchestra, and soon thereafter was invited to conduct operas in two successive seasons at the Mostly Mozart Festival at New York's Lincoln Center. Numerous guest conducting engagements followed with many of the great American symphony orchestras, including those of Austin, Baltimore, Charleston, Columbus, Detroit, Indianapolis, Kansas City, New Jersey, San Diego, St. Louis and Utah, as well as New York's American Symphony Orchestra, Washington D.C.'s National Symphony Orchestra, the Buffalo Philharmonic and the Chamber Music Society of Lincoln Center.
Abroad, Roger has recorded with the London Philharmonic and conducted at both the Prague Spring Festival with the Czech Radio Orchestra and the Beijing Festival with the Shanghai Broadcasting Symphony Orchestra. Other performances include engagements with the London Mozart Players, Mexico's National Symphony Orchestra, the Nova Scotia Symphony and the Tallinn Chamber Orchestra.
Roger has appeared at numerous summer festivals, including the Tanglewood Institute, the Grand Teton Music Festival, the Colorado Festival, the National Repertory Orchestra and the Madeira Bach Festival. He has also collaborated with many of the most renowned solo artists and composers of our time.
Roger makes his home in New York City and has two children, a son who is a professional pilot and a daughter who is studying French horn.
You can watch video clips from The Music Paradigm workshops here:
9 separate workshops including How Good Directions Liberate Leadership, The Consequences of Mixed Messages and Building Community
Blogs, a podcast and a video you might enjoy:
Additional resources:
Download the 1-page synopsis of my book, "On the Brink: A Fresh Lens to Take Your Business to New Heights" here