Listen now as Maureen Berkner Boyt explains how diversity and inclusion are very good for business!  
Many years ago, the founder of The Moxie Exchange, Maureen (Mo) Berkner Boyt, walked out of yet another leadership meeting where she was the only woman present and thought, "Something has got to change." So she changed it. Since then, her company Moxie has grown into a thriving community of corporations committed to building inclusive workplaces, as well as women committed to leadership development and professional growth. Its mission? To disrupt unconscious bias and create inclusive and diverse workplaces where talent can thrive. Listen!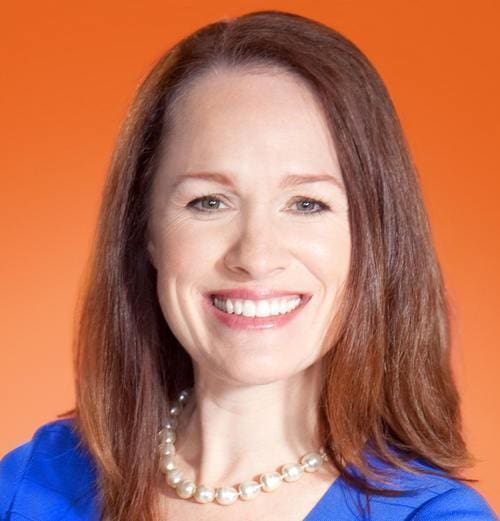 During this podcast, which is a follow-up to the one we did with Mo back in January 2018, "Lead with Moxie," we dig into the research she initiated with CEOs to see how they were implementing changes to increase both the diversity of their workforce and the inclusion of that diverse workforce.
You can read the survey results, which are really quite fascinating, in her report: "The State of Diversity and Inclusion According to CEOS: What CEOs are Thinking and Doing About Diversity and Inclusion,"  by clicking here.
What did Mo's diversity research find? That not much was happening.
"A Strategy of Hope," we called her project. Eighty CEOs, both men and women (60% men and 40% women), responded to her questionnaire. All of them agreed that they had to do something to become more diverse and more inclusive. "Something," however, seemed to take the form of new policies and sexual harassment training. Many said they had responded to mini-crisis situations with those new policies and training, so they seemed to feel they were all set.
But in reality, few of those CEOs were actually trying to transform the culture of their organizations. They just were not doing what they said they knew they had to do. They also were not benefiting from the rich ideas that can come from a diverse and inclusive workforce culture.
Women leaders seem to be more open to inclusion but still not enough
Women CEO respondents to Mo's survey seemed to be more positive about what they were actually doing to change the conversations, the ways meetings were held, and the values their organization was embracing around inclusion.
However, it is one thing to hire a diverse workforce. It is quite another to build a culture where people listen to each other with a desire to understand their points of view and capitalize on their differences.
At SAMC, our job is to help organizations change, particularly their culture. Diversity and inclusion are, at times, part of the problem that has to be addressed. It is not easy to solve it. The brain hates to change, as we know so well, but it really needs to change, particularly in this area.
In our podcast, you'll learn how Mo helps companies actually bring about inclusion and diversity, not just talk about it
Some of her methods that really bring about change:
Peer mentoring programs
Micro-learning courses
A deep online library of resources and tools
Through her company, The Moxie Exchange, Mo is elevating the conversation professional women are having, enabling them to learn, grow and step into their full potential. Moxie's unconscious bias workshops and resources for leadership teams are creating awareness and changing the way talent is resulting in inclusive workplaces. The face of leadership in the business world is truly beginning to change.
Some background on Maureen
Maureen "Mo" Berkner Boyt has spent over 25 years helping organizations grow by creating inclusive workplaces where talented people can thrive. Her passion is helping organizations tap into their reservoir of female leadership talent and bringing out the potential in those same female leaders. She truly believes that when women are fully represented at the executive level in corporate America, we will begin to solve large global problems in a meaningful way.
With a Masters Degree in Organizational Development, Mo is the author of the 5-book series "Rock Your Moxie: Power Moves for Women Leading the Way," as well as the host of a monthly online workshop series and podcast of the same name. She is also the Founder of The Moxie Exchange Movement and its girls' leadership development program, The Go Girl Project.
Mo has coached, trained and delivered high impact keynotes and workshops for thousands of leaders around the globe, as well as founded multiple successful businesses.
Learn how others are also changing the world with moxie!
Additional resources:
Download the 1-page synopsis of my book, "On the Brink: A Fresh Lens to Take Your Business to New Heights" here