Listen now as Ram Iyer explains how business success requires "business thinking"!  
Ram Iyer is the Founder and CEO of the Business Thinking Institute which focuses on helping people of all stripes become more successful in business: owners, entrepreneurs, executives, freelancers, employees and techies like himself. In this podcast, we dig into how people see what they want to see and not what is really happening all around them. Ram's main message is that what matters is how people develop "business thinking." Want to succeed? Take a listen!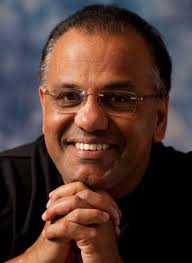 Since we too are always working on how to help people "see, feel and think" in new ways, we were fascinated with Ram's approach and the responses that he was capturing. People really do need a different way to see things with fresh eyes. And all the while, we know their brains are fighting them. 
Ram has started four companies and has had successes and failures. He found out the hard way that business success requires "business thinking" and that one can easily fail in business—as an owner or an employee—because of the "silent killers of success," what he calls uncommon common sense.
That prompted the founding of the Business Thinking Institute. For his Business Thinking Radio podcast, he has interviewed 150 business leaders worldwide to glean insights and help people succeed in business, achieve personal success, create jobs and increase the standard of living worldwide.  
Ram's goal is to reach and educate 1 billion people by 2040 about the essential elements of business success.
Some background on Ram Iyer
Ram is an MIT graduate with two master's degrees, including one from the MIT Sloan School of Management. He previously worked for Boeing and Lucent, designing robots that assemble airplanes, carry materials and assemble phones. He has led marketing efforts for small, medium and large companies, including two Fortune 100 firms. He has been a VC in Silicon Valley, has started four companies and has done business in 16 countries. At one time, he headed up MIT's alumni association and is still active in its alumni community. 
For practical help for business success, visit Ram's website Business Thinking and listen to his podcast. You can reach him at ram@businessthinking.com or at (609) 275-6300. 
Read more about ways you too can see your business with fresh eyes: 
Additional resources:
Download the 1-page synopsis of my book, "On the Brink: A Fresh Lens to Take Your Business to New Heights" here