Listen now as Warren Whitlock teaches us how to capitalize on social marketing!
My book publicist Sarah Wilson suggested that I interview Warren Whitlock for an On The Brink podcast. I did, and it was a delight. Warren is a digital business development strategist and a mobile marketing maven. But he is also very interested in blockchain and the limitless opportunities this new technology offers. We spent our time together talking about the fast pace of change today and how you can keep up with it—and why you must. You must take a listen!
Warren Whitlock and I are both fascinated by the speed of change today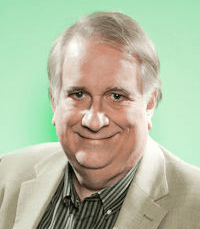 And while these changes are bringing us all types of new ways of doing things, people are typically afraid of the new and the different. Our brains just hate to change. Needless to see, the pain exceeds the pleasure. 
But, whether it is social media or blockchain, AI or IoT, the changes are upon us. In this podcast, we are going to help you relax and enjoy the changes, because you will see how they can really help you solve the problems and challenges all around you. 
Some background on Warren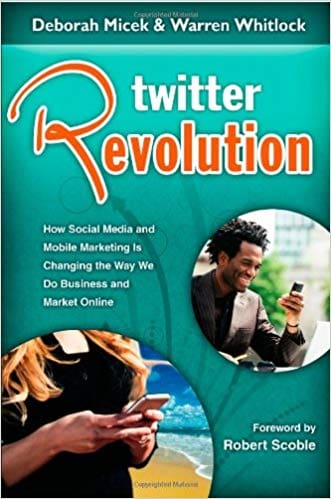 In 2008, Warren wrote the first book on Twitter and Mobile Marketing, ("Twitter Revolution: How Social Media and Mobile Marketing is Changing the Way We Do Business & Market Online") and the bestselling "Profitable Social Media: Business Results Without Playing Games." Named one of Forbes' Top 10 Social Media Power Influencers of 2013, Warren hosts Social Media Radio and speaks frequently about social media marketing, online publicity and marketing, social networking, and building lifetime value for rapid growth.
Smart marketing: capitalizing on social media to attract the right audience
Warren helps businesses successfully shift to a new way of doing business using 1) social media and 2) online marketing and promotion to attract the right audience from the billions of people using the internet at any given moment.
His breakthrough strategies to integrate mobile marketing, public relations and lead generation with conversions to ROI for lifetime value have helped hundreds of businesses achieve rapid and continuing results from their marketing process. Perhaps he can do the same for you and your business!
Connect with him @WarrenWhitlock, where he engages in individual discussions and answers questions daily.
For a deeper understanding, we recommend these blogs and podcasts: 
Additional resources:
Download the 1-page synopsis of my book, "On the Brink: A Fresh Lens to Take Your Business to New Heights" here