Listen now as Gail Zugerman talks about growing older with gusto!
Like several of our podcasts, my interview with Gail Zugerman is with a woman who has reinvented herself several times as she has pursued her passions and her purpose. In our conversation, Gail and I talk about three things of great importance to us and to many of our listeners:
How can

baby boomers

rewire themselves to feel relevant?
How do they look ahead to people 75+ for inspiration?
Why is the need

to build social connections

so important to them?
These topics are already touching (or will touch) a great many of us, so I urge you to listen, learn and share!
It's not just the years in your life, it's the life in your years!
Soon, 75 million baby boomers in the U.S. are going to be searching for meaning in their later years, something many of them have never thought about before.
But is this really that unusual? As you grow up, you think about having a career, perhaps getting married or having a significant partner, maybe owning a house or a special car. If you have children, you worry about them and help them cope with life's many challenges. Then, one day you're facing your 60th birthday and seeing a lot of years still in front of you. How are you going to enjoy them, make them meaningful, and do the things you've always wanted to do?
This is exactly what my guest Gail specializes in—changing people's misconceptions about the aging process and the later stages of their lives (and you know I'm all about change). In particular, she helps baby boomers get past their fear of aging and embrace their later years so they can continue to make their mark on society.
A little about Gail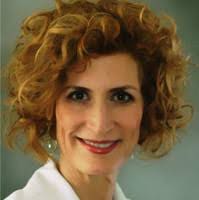 Gail Zugerman founded GRF Marketing, Ltd. in 1983, providing marketing research consulting, business writing, editing, fundraising and promotional services to clients throughout the U.S. and Europe. She was also an original founding member of QRCA (Qualitative Research Consultants Association) in Chicago. Today, Gail is an experienced moderator, facilitator and interviewer whose expertise is working in the medical, B2B and consumer markets, with a focus on older populations.
Gail can be reached at gail.zugerman@gmail.com.
For more on this topic, check out my podcast with Cal Halvorsen about getting the most out of every year of your life

And still more: a sample of our blogs about entrepreneurship over 50
Additional resources:
Download the 1-page synopsis of my book, "On the Brink: A Fresh Lens to Take Your Business to New Heights" here