Listen now as Dr. Emile Heisiger explains how we can improve America's health!
As you know, our podcast On The Brink is all about helping you see, feel and think about things—in your business, your personal life, in our society today—with fresh eyes. So today's session is a very interesting conversation with Dr. Emile Heisiger, one of America's leading neurologists who specializes in the diagnosis and treatment of chronic pain. He talked at length about the broken state of healthcare in the US but also he has some very interesting ideas about how to fix it. Whether you are a physician or a patient, you really shouldn't miss this very timely conversation.
To lower the cost of healthcare, break the cycle of poverty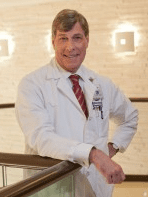 Today, 35% of Americans are obese and another 35% are overweight, making the US the heaviest OECD population (Organisation for Economic Co-operation and Development, consisting of 36 member countries). According to Dr. Heisiger, poor health behavior is one of the main contributors to rising insurance costs because it leads to frequent use (and overuse) of the medical system.
His solution? Vocational training to help people rise out of an economically disadvantaged state. Since poor economic status tends to drive up healthcare costs, as well as drag down people's health, Dr. Heisiger believes that if low-income citizens could receive relevant, applicable training for jobs, their health would improve along with their income.
Vocational training, he contends, can therefore be linked not only to better health but also to the ability of those receiving it to live a financially independent life. They would then rely less on government programs for their healthcare, which in turn would help lower healthcare costs, boost the economy and help bring about a healthier America.
About Emile Hiesiger, MD
Dr. Emile Hiesiger is one of America's leading neurologists with over 30 years' experience specializing in the diagnosis and treatment of chronic and acute pain. Consistently ranked by Castle Connolly as one of New York's top neurologists, Dr. Hiesiger is a board-certified neurologist, Clinical Associate Professor of Neurology at NYU Langone Medical Center and an attending physician in the Department of Neurology at NYU Langone Medical Center. He is also an attending neurologist at the Manhattan Veterans Administration Hospital and Manhattan Veterans Administration Pain Clinic, where he teaches residents in the field of pain management and treats veterans suffering from war-related chronic pain.
In this podcast, Emile and I talk about:
The American healthcare system and why it needs fixing
Obesity in the US and its role in other major health issues
The damaging effect of skyrocketing pharmaceutical costs
Poverty's influence on health and how to eradicate poor health cycles
To learn about exciting innovations taking place in healthcare today, check out these blogs, podcasts and webinar:
Resources mentioned in this episode:
Download the 1-page synopsis of my book, "On the Brink: A Fresh Lens to Take Your Business to New Heights" here