Listen now to Stephen Gill and David Grebow talk about how we need to rethink the world of work
Do you work? I bet you do. Listen in on my conversation with Stephen Gill and David Grebow about the changes taking place all around you in how you work. We have moved from building things with our hands to thinking things and creating them with our minds. Today's "knowledge worker" in a tech startup is very different from the line worker in a plant, yet so many of our businesses have paid little attention to the changes happening every second. Don't miss this!
Whether you are a college president or a college student, a worker or a boss, a leader or a manager—the times have changed and they are not going to stop, or even slow down. Time to pause and see work in a new way. 
As Stephen and David describe it: 
"For the first time in history, in the last 50 years, most people have been using their minds to produce work. We no longer need to manage hands; we have no choice but to restructure our organizations and change our approach to management and learning to reflect this historic change. In this mind-intensive knowledge economy, we must learn to manage minds to get the smartest, most creative, and most innovative results." 
Many companies have taken the lead in learning new ways to manage people.
They are discovering what it takes to enable people to grow and perform at their peak, professionally and personally. In this podcast, you will hear all about what you can do to build your organization around today's knowledge workers.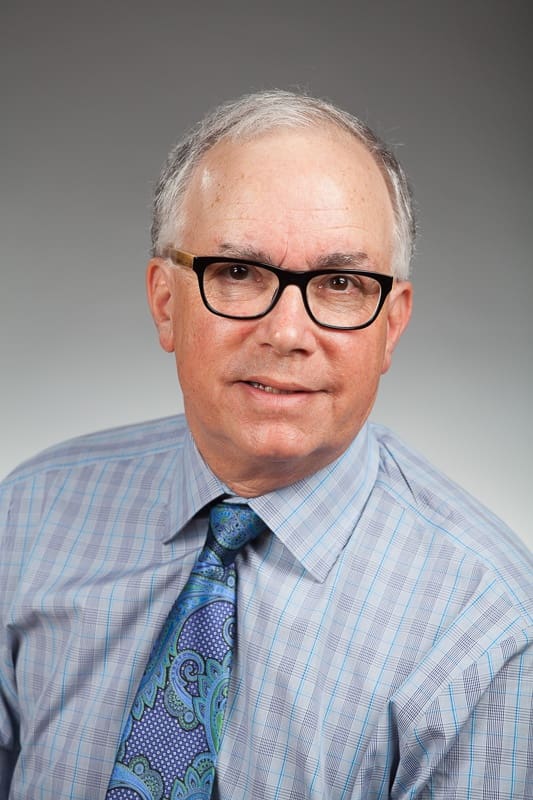 Stephen J. Gill, co-author with David Grebow of "Minds at Work: Managing for Success in the Knowledge Economy" and formerly on the faculty of the University of Michigan School of Education, has worked for several consulting firms where he designed and evaluated training and learning programs for office systems, manufacturing, utility, healthcare, education and philanthropic organizations. 
He is a co-founder of Learning To Be Great, an online resource for creating and sustaining a learning culture in organizations.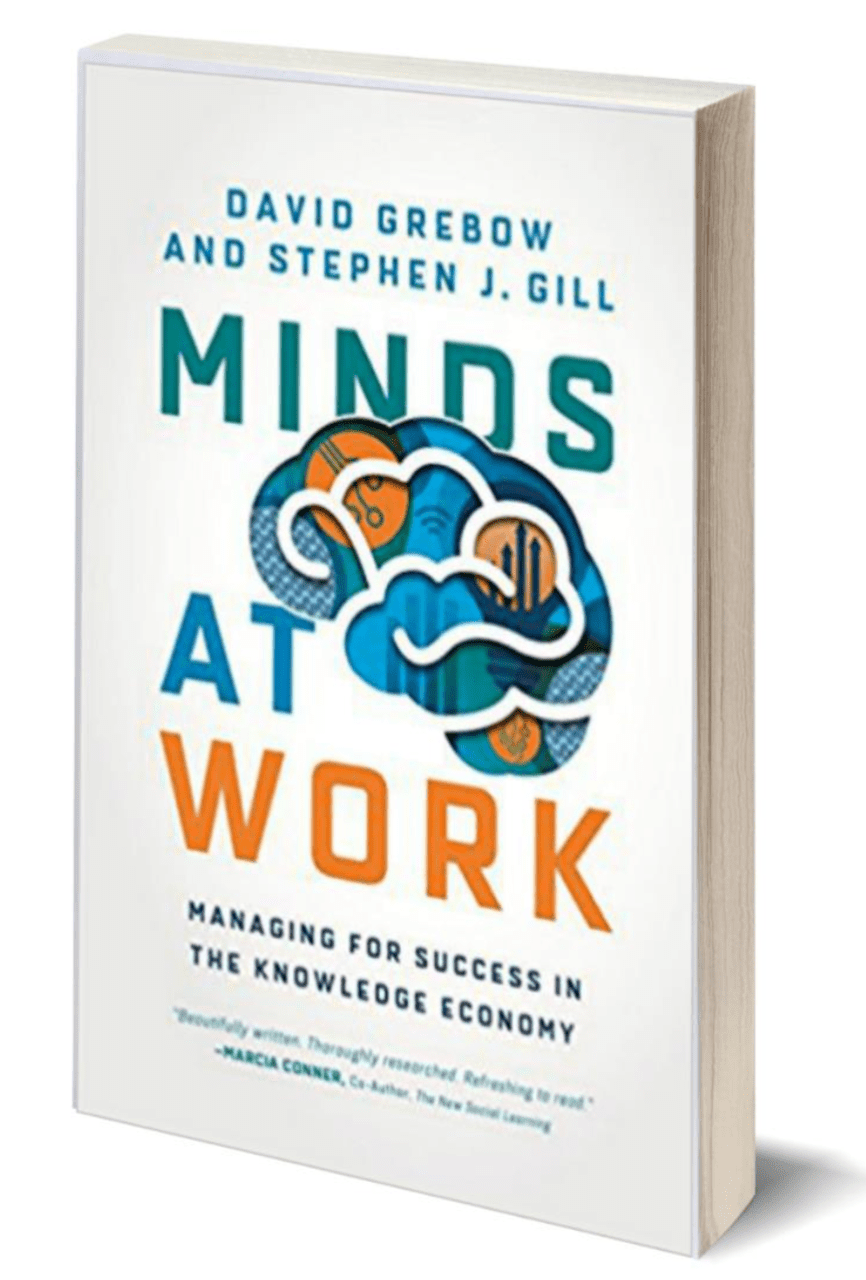 A prolific author, Stephen has written over 50 articles and book chapters and developed manuals and handbooks for training needs analysis, program evaluation and human resource development. He has authored or co-authored "The Learning Alliance: Systems Thinking in Human Resource Development," "The Manager's Pocket Guide to Organizational Learning," "Getting the Most from Your Investment in Training: The 5As Framework," "Developing a Learning Culture in Nonprofit Organizations" and "Leading Innovation and Change." 
In addition, Stephen writes The Performance Improvement Blog, has facilitated the online course Essentials of Developing an Organizational Learning Culture and has served his community as an elected Trustee of Washtenaw Community College in Ann Arbor, MI. 
David Grebow, a popular speaker and successful consultant, has been considered a visionary in the management and education fields for over 35 years. He has held senior management positions with leading technology and education companies, including IBM where he co-founded the Institute for Advanced Learning and Research. He is also co-author of the acclaimed book "Creating a Learning Culture" with Marcia Conner and James Clawson.
David's blog, KnowledgeStar, is one of the most widely-read on learning and technology. In addition, he has authored numerous research papers and articles for the corporate education industry, and has served on the editorial review board for Information Age Publishing, producing a series of books on technology and learning. A graduate of Harvard University, David lives near Golden Gate Park, CA. 
After listening to this podcast, you will begin to rethink the world of work you are in today.
Consider this: 
The only sustainable advantage in our hyper-competitive marketplace is the ability to learn and adapt faster than everyone else.
Companies that cling to management practices of a bygone era continue to fade away.
We all desperately need managers who empower people to seek out learning at a moment's notice.
This agility is going to make you thrive. Can you bring this into your workplace too?
Want to read more? 
Resources mentioned in this episode:
Download the 1-page synopsis of my book, "On the Brink: A Fresh Lens to Take Your Business to New Heights" here