Listen now to Katie Wilson, a smart Millennial woman running for Congress!     
I just had an amazing interview with Katie Wilson who is running as a Democrat for the House of Representatives, D-21, in the North Country of New York State. This a great time to know more about Katie and support her as she steps up to run for office. As she says it so well: "Right now we face an economy of hopelessness. The wealth gap and the divisiveness of our politics have never been so wide. Now is the time to come together and create a better future for our children. It's time for real leadership." And, it can start with Katie! Please listen, learn and support her.
Katie was sitting at a committee meeting in Keene, NY one day when her community was struggling with who could run for Congress and represent the working people of the region with great energy, focus and purpose.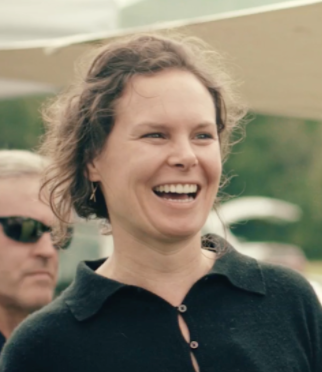 This Upstate New York region lacks a host of modern-day services needed in order to thrive, from high-speed broadband services to childcare support for working parents. The farmers, families and small business owners work hard but are feeling forgotten. 
At the meeting, one thing was clear: the community needed a new representative. But who? In one unified moment, they all turned and pointed to Katie Wilson.
As a small business owner, local community organizer and mother of two with deep North Country roots that go back generations, 33-year-old Katie is passionate about the ways far-reaching federal policies—like healthcare, education and economic development—impact the lives of North Country workers and families like her own. 
Katie grew up on a farm in Keene in Essex County, attended local public schools until 9th grade, and graduated high school at the National Sports Academy in Lake Placid. After studying business and entrepreneurship, Katie left college to take over management of her family's business—The Bark Eater Inn—in her early 20s, running the busy inn, catering business, wedding facility and stables. Years later, she opened her own business, The Adirondack Attic in Keene. She and her two children, Cooper (9) and Zinnia (7) live in Keene, where her kids attend public school. 
Katie's father, the legendary Olympian Joe-Pete Wilson, is widely known for helping create and launch the Nordic ski tourism industry in North America.
In 2018, the average age of a member of Congress is 57 years old
Of the 435 members of the House of Representatives, only a handful are Millennials. Over 75 million strong, they are now America's largest living generation, born between 1982 and 2002. They are very different from previous generations, with their own unique ideas, values and workplace attitudes, and they are virtually unrepresented in our federal government.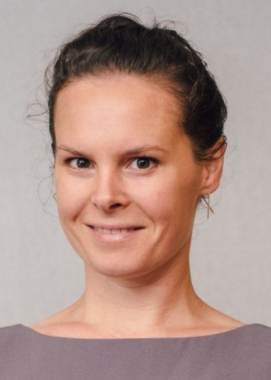 Yet, by 2025, half the labor force and 25% of the U.S. population will be these 30-somethings, like Katie. They are both struggling with the culture created by the baby boomers and trying to create a new, more "sharing" society where their needs become the purpose of our government, not an afterthought. Most of them are paying off large student loans, not getting married, not buying homes and struggling to pay for childcare, as many of them, like Katie, are single parents. 
You can support Katie Wilson in her bid for Congress by making a donation at www.katiewilsonforcongress.com. To learn about the issues she is passionate about and fighting for, click here. For press coverage, click here. For events where you can get to know Katie in person, click here.
In this episode, Katie Wilson and I discuss:
The challenges of working-class folks, especially in rural areas 

The lack of federal support for their basic needs, such as the internet and medical care

How women are rising up to lead the way forward

The challenges the women candidates face and how they are pushing forward, not looking back and not worrying about the hurdles 
Resources mentioned in this episode:
Download the 1-page synopsis of my book, "On the Brink: A Fresh Lens to Take Your Business to New Heights" here