Listen now
to
 Jodi Flynn take you from dreaming to doing
!
In this podcast, I talk with Jodi Flynn, a remarkable woman who is helping other women really succeed, and the bestselling author of "Accomplished: How to Go from Dreaming to Doing." You will hear how Jodi's system of self-assessment reveals your unconscious reaction to stress: thoughts, emotions and the negative chatter in your mind that tells you that you don't have what it takes, and that keeps you from living the life you know you are meant to have. Listen in!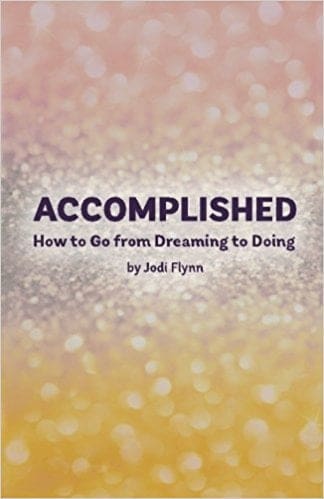 Jodi's approach helps strong, Type-A women let go of their stress so they can truly believe in themselves, and with clear vision and confidence, take positive actions that will help them achieve the success they want.
During our conversation, you will learn how to remove the barriers that keep you from having the experiences you know you were meant for…whether that's gaining more clients, growing your team, winning awards and recognition in your industry, getting that promotion, speaking, podcasting, writing a book. If you've dreamed it, listen to this podcast to see if you can actually achieve it—with a little of Jodi's help.
Jodi Flynn is the Founder of Women Taking the Lead, a podcast and community of ambitious entrepreneurial women who want to go BIG. Jodi helps her clients see how extraordinary they are and then set priorities and develop an action plan so they can achieve their biggest goals with ease. Learn more about Jodi on her Women Taking the Lead website.
In this episode, Jodi Flynn and I discuss:
How her constant fear of judgment and being wrong held her back 

How she used "small bursts of courage" to push herself out of her comfort zone, allowing her to be more successful in her corporate career

The importance of self-awareness in leadership to better assess others

Being aware of personal limits to consistently stay in a healthy mindset

Choosing the right team 

The importance of taking care of your mind, body, and emotions to perform at your best 

Focusing your attention on one thing at a time 
Resources mentioned in this episode: