Listen now

to Cheryl McMillan talk about developing
your emotional intelligence!
Do you ever regret how you reacted to a certain situation at work or home? Do you wonder why you responded the way you did? If you knew how to react differently, would you be able to change? Whether you're a business leader, employee, entrepreneur, teacher, parent or private citizen, you'll learn how to be less reactionary to situations that arise in your life and practical ways you can change your behavior for the better. Listen, learn and share!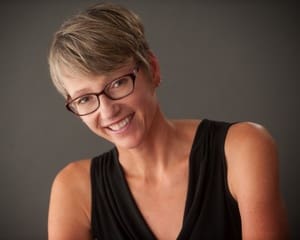 In my interview with Cheryl McMillan, we talk about how you can become more aware of your reactions before they happen. She describes her approach using the Enneagram, a system for developing emotional intelligence, that leads to better results in business while living a happier personal life.
A Vistage International Master Chair, Cheryl directs two groups of Vistage business executives. In these peer groups, she facilitates a process that enables members to challenge and give each other honest, caring feedback. From this feedback, they learn to recognize their current reaction patterns, and also receive multiple alternatives and perspectives. Cheryl is also an executive coach, helping her clients see themselves with fresh eyes and improve the way they lead.
Cheryl career has included several leadership positions, ranging from hands-on Manager to President and Board Member. By leading difficult and complex projects, such as start-ups and mergers, she has successfully honed her unique combination of technical and people skills while discovering her love for working with people to accomplish change. Cheryl is described as having an ability to uncover hidden issues and succinctly summarize their essence.
In this episode, Cheryl McMillan and I discuss:
Self-aware leaders

Emotional intelligence and how to develop it

Understanding habits and instinct to optimize professional behavior

Changing the biased filter

Understanding and relating to others

Finding balance between the three centers of intelligence

Opening up, personally and societally

The importance of knowing yourself

The benefits of learning self-awareness at an early age

Resources for learning about self-awareness
Resources mentioned in this episode: