Learn a new way of thinking for new types of solutions
Have you ever really wanted to know how to think about a problem in a new way? Maybe you need to improve your company's communications and conversations. Or your employees' motivation and productivity. Perhaps a Design Thinker could help you step back and objectively observe what the problem is and how you could conceptualize different ways to resolve it. Today I have the pleasure of interviewing Lisa Perrine. We have known each other for quite some time, and I am endlessly amazed at what she brings to our audience. Please listen, learn and share!
Watch and listen to our conversation here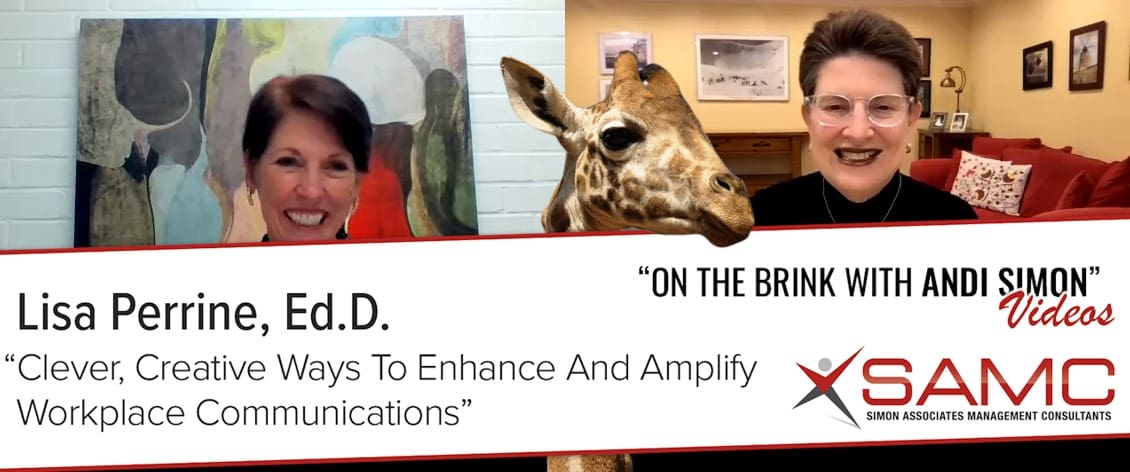 Using Design Thinking to solve workplace problems in new ways
Lisa and her colleagues focus on the human elements of communication: the interplay between workplace culture and communication, how people experience media, and how individuals interact with technology. As an anthropologist, I am particularly interested in the ROI of Design Thinking, in part because Design Thinkers have embraced ethnographic research and bring different types of observational thinking into their designs, much like we do at SAMC in our work with clients. During my interview with Lisa, you will learn a great deal about:
Media Synchronicity for Virtual Meetings
Psychological Safety in Workplace Teams
The ROI of Design Thinking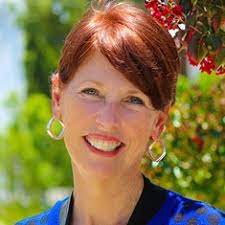 About Lisa Perrine
Lisa is an experience designer, communication strategist and CEO of Cibola Systems. She approaches her work with a mixture of curiosity, creativity and the expertise gained from completing over 1000 consulting engagements for clients such as Netflix Los Angeles and London, Pacific Life Insurance Headquarters, Providence St. Joseph Health Donor Experience Design, SAG-AFTRA Los Angeles and New York, Sony Music West Coast Headquarters, TikTok Studio and United Talent Agency Headquarters.
In 2013 Lisa successfully defended her dissertation for her doctorate degree in Organizational Leadership from Pepperdine University. She also earned an MBA from Pepperdine and a bachelor's degree in design from California State University, Long Beach. An avid researcher and frequent presenter, Lisa leads courses and workshops on Experience Design, Scenario Planning and Virtual Team Communication. You can connect with Lisa on LinkedIn or her website LisaPerrine.com, or email her at lperrine@cibolasystems.com.
Want to find solutions to your most pressing business problems? Start here.
Additional resources for you