Learn how to write a book and get it on Amazon!
As an award-winning author and now having finished my second book, I know it is a tough row to hoe when you think you have something to share and want to write a book about it. You yourself might be wondering, but how do you write a book? In today's podcast, Suzanne Doyle-Ingram talks about her method for helping people, just like you and me, write, publish, and best of all, use their book to grow their business. If you've got an idea and want to share it, don't miss this!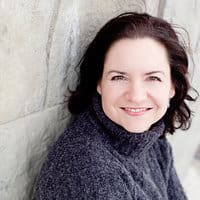 Helping people write books that change the world
A highly sought-after coach for business professionals, Suzanne has personally developed a terrific method for how to write and publish a book, then how to successfully leverage it to increase your visibility. The idea of a book, she explains, is to help people do something with it. Book sales are challenging, but credentialing yourself with a published book can dramatically help you grow your brand and your business. 
As CEO of Prominence Publishing, Suzanne works with people from all walks of life to help them write a book and become published authors (currently, 700 clients and counting). Through her online courses and private and group coaching, Suzanne has seen people's lives changed as a direct result of their books. Do you want to write a book but have no idea where to start, or what to write about? Have you already written a book but you're stuck trying to figure out how to get it on Amazon? Is your book already on Amazon but you need help with visibility, podcasts, media and creating an online course? Suzanne can help you!
You can contact Suzanne at suzanne@prominencepublishing.com, Facebook or her website.
Some of the things we discuss in today's podcast
How to quickly and easily write a client-attracting book
15 ways to use your book as a marketing tool
Why book sales don't matter
Have a big idea and want to share it? Check out this advice on how to get started
Additional resources