Listen now as Dan Miller teaches us to live longer and healthier!
Dan Miller did his podcast with me from his truck on the side of the road. That is Dan, an amazing man who has committed his life to helping people live longer, healthier, more meaningful lives. Much like the work done by Blue Zone's author Dan Buettner, Dan Miller is searching for what and how people can extend their lives—and how he can help them do it. Listening to our conversation might just change your life so I urge you not to miss it!
Blue Zones
Blue Zones are various places around the world where people seem to have some sort of "magic" and live much longer than people elsewhere. Dan Buettner identified five geographic areas where people live statistically longest: Okinawa, Japan; Sardinia, Italy; Nicoya, Costa Rica; Icaria, Greece and the Seventh-day Adventists in Loma Linda, California. Based on empirical data and first-hand observations, the secret to these populations living healthier and longer lives involves a perfect combination of healthy lifestyle, exercise, good fresh food and community. And that's what Dan Miller is all about!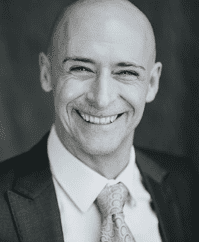 Some background on Dan Miller
Dan is an entrepreneur, speaker, martial artist, scuba diver, ultra-runner, mentor, business owner, author, husband and father of two boys. His career started when his father died at a young age from something he could have avoided—smoking. What happened to Dan next was transformative. He realized that much of our lives can be lived in a healthy manner. While we may have a genetic platform to build upon, a great deal of our health is influenced by what we do, how we eat and sleep, how we work out and the kinds of relationships we have with others.
Dan came to me through the Vistage Speaker network. An internationally-renowned nutrition and fitness expert, Dan develops health and wellness programs for people from all walks of life. From the business leader to the physician, from the professional fighter to a family with a child with cancer, Dan's expertise is shifting a discussion of dieting to one of vibrant longevity without disease or disorder.
Dan has presented his healthy living and longevity strategies to numerous executives worldwide, helping them live longer and healthier lives, reduce healthcare costs, and achieve greater personal and workplace productivity. His engaging, interactive style has inspired thousands to achieve permanent, life-changing results.
As a Certified Nutrition Coach through the International Board of Nutrition & Fitness Coaching, Dan is a member of the Venice Nutrition Coaches Network. His nutrition programs, based on blood-sugar stabilization and macro-nutrient balance, are designed to permanently end dieting.
In addition to being a world leader in nutrition and fitness, Dan is a 30-year veteran of the martial arts. He has practiced, coached and studied a number of disciplines, including Jiu Jitsu, Krav Maga and Tae Kwon Do. He is also a former Guinness World Endurance Record holder for a 48-hour treadmill marathon event.
Holding Master's degrees in Business Administration, Strategic Leadership and Project Management, Dan's education transcends nutrition, enabling him to identify with the challenges faced by today's busy executives.
To reach Dan Miller: dan@danmiller.tv
For more on this important subject, we recommend these blogs and podcasts:
Additional resources:
Download the 1-page synopsis of my book, "On the Brink: A Fresh Lens to Take Your Business to New Heights" here