Listen now as Rob Marchalonis talks about how to incentivize your employees to achieve amazing things!
Do your employees come to work every day wanting to build a better business? Or are they disengaged, distracted and discouraged, costing your company time, money and opportunities? If it's the latter, don't miss this podcast with my guest Rob Marchalonis, founder of LSP123 and creator of IncentShare.com, as he shares with us how incentives and compensation plans can motivate and energize your employees to achieve remarkable results. Really great stuff!
Nothing motivates a team more than when they share in the success or gains they help achieve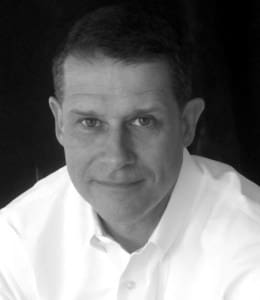 Rob Marchalonis, founder of LSP123 and creator of IncentShare, has years of hands-on experience as CEO, marketing director, engineer, entrepreneur, coach and consultant. This wide range of positions has given Rob deep insights into how organizational dynamics, the right motivation, meaningful incentives and team-wide sharing can all come together to create amazing results.
Rob's accomplishments include 20 years as GM and CEO of Stoner Inc., where he developed business strategy, built a team and created incentive plans that resulted in 15X sales growth. Along the way, he has innovated hundreds of ways to incentivize and share results with individuals, work groups and entire organizations.
Could your company use better incentives?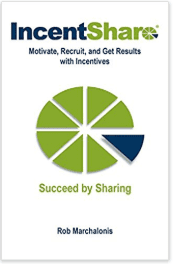 In his book, IncentShare, Rob provides insights, research, stories and solutions to help you decide if incentives are the right strategy for your business or nonprofit enterprise. He reveals smart ways to use variable compensation and challenges misconceptions about compensation while proving his point with workplace engagement statistics, employment data and real-world examples that demonstrate the power of incentives.
In this podcast, Rob Marchalonis and I talk about:
How to boost

employee

engagement and morale

How to f

acilitate communication and teamwork
Ways to strengthen your recruiting and retention

How to i

ncrease productivity and profit
For more reading or listening, check out these blogs and podcasts:
Resources mentioned in this episode:
Are you ready to make some changes to get great results?
At SAMC, we know that change is pain. The brain just hates to stop its old habits of the past and learn new things for the future. But, there is a way. As culture change experts, we can help you change your organization by guiding you in new directions and helping you "see, feel and think" in new ways.
To learn more about our approach, give us a call and we can talk about your needs and how to help you and your organization adapt to the fast pace of today's business environment.
Download the 1-page synopsis of my book, "On the Brink: A Fresh Lens to Take Your Business to New Heights" here