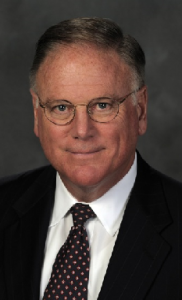 Tim Crowley, MD, President of PinnacleHealth Medical Group, has extensive experience advising healthcare organizations in physician-network development and management.
Beginning his career at Matthew Thornton Health Plan, an ACO-like organization in southern New Hampshire, Tim has served in leadership roles at Cambridge Management Group, Caritas Health Care, the Cardiovascular Institute at Beth Israel Deaconess Medical Center and Harvard Medical School-affiliated Mount Auburn Health. He is also a physician, having practiced internal medicine for more than 30 years.
Tim earned his undergraduate degree from Yale University, his medical degree from Tufts Medical School and completed his residency at the Hospital of the University of Pennsylvania.