Over 200 Workshops and Speaking Engagements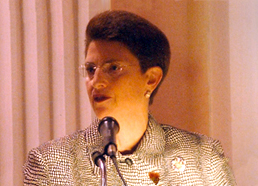 Andrea Simon is typically booked well in advance for workshops and speaking engagements. Her talks are highly interactive and are designed to have the audience leave with actionable ideas to implement when they return to their office. Fees can be tailored to your groups size and the services being provided.
She has developed a number of workshop models that can be tailored to the particular needs of different associations, event planners and our clients. Those currently available are:
Change Matters–Find that New Market Space
Innovation Games

®

Diagnosing and Changing Your Culture
Igniting Change
Build a Better Customer Experience–It is all about the experience
Find a Blue Ocean Strategy®–How do you swim in new waters and why should you
Andrew Simon has several workshops and speaking presentations designed to help early stage companies expand. These include:
Starting Up: How to Build a Successful New Business
Taking Your Start-up to the Next Stage
Innovation Games to Build Your Business
To schedule a workshop, please contact us.