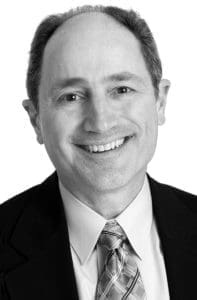 Peter Michos is President and Creative Director of Resolutionary Marketing Communications, a marketing, advertising, consulting and design firm established in 2003. Previously, Peter was Partner/Managing Director of CCMR Marketing & Advertising in Kingston, NY, a B2B agency specializing primarily in technology. Peter has also worked in New York and Los Angeles.
Peter has over 25 years' experience in marketing, corporate communications, creative and design, copywriting, photography, and web/interactive and print media. His clients have included national and international companies and brands—both B2B and consumer—in a wide range of industries, including healthcare, technology, entertainment, real estate, tourism, automotive and financial/professional services. Known for creating compelling B2B campaigns for some of the world's best-known companies, such as IBM, Hitachi America, Tektronix, Delphi Automotive, Ladol and BT North America, Peter also has extensive healthcare experience, creating outstanding work for Albany Medical Center, Vassar Brothers Hospital, The Children's Medical Group and Cayuga Medical Center.
Powerfully and emotionally illustrating and communicating what differentiates one product or service from another is Peter's strong suit, as he demonstrates time and again his ability to get to the heart of a client's challenges and successfully solve them with measureable results.