The Right Talent for the Right Solution
Simon Associates Management Consultants (SAMC) was created to customize solutions to your particular business needs. We do this by bringing the right team of talented individuals to work on your problem. Reasons for turning to a consultant:
Challenging customer problems that need to be solved
A desire to enhance your staff's expertise
Searching for ways to bring in fresh ideas
The opportunity to leap-frog over competitors
A burning desire to re-charge your business
You want a consulting company that reflects your uniqueness, providing you with just the right team of professionals to address your particular objectives. As a result, we have created an organization of collaborating professionals with specific expertise in areas related to helping companies effectively innovate and successfully adapt to changing times.
Our approach is to begin by collaborating with your team to work through the problem identification process. Next, we put together the team that will best help you arrive at the right solutions.

[accordion_toggle title="Andrea Simon, Ph.D."]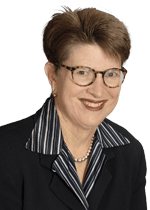 Andrea (Andi) Simon, Ph.D., a corporate anthropologist, founded SAMC in 2002 to bring the unique perspective of anthropology to businesses and organizations that need to "see, feel and think" in new ways. Often they had to re-imagine their company, their customers, and potential customers, products and cultures in order to overcome stalled growth.
As SAMC worked with companies and other organizations, Dr. Simon developed a proprietary process called ChangeMap™, built upon social science and neuroscience research foundations. We know that our brains hate to change. Therefore, to really transform yourself and your company, we have learned, you need a picture of where you are going, combined with a strong focus, repetition, density and multiple points of change. Think of a ChangeMap as a Google map for your business.
In addition, SAMC has developed a team of trained experts in Innovation Games®, Blue Ocean Strategy®, and cultural assessment tools. Using these business-focused games and tools, we help you envision where you need to go next and work with you to develop a map of how to get there, making the change process understandable and your abilities to change effective.
[/accordion_toggle]
[accordion_toggle title="Andrew Simon, Partner"]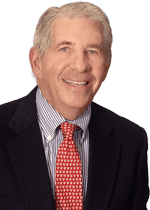 Andrew (Andy) Simon is a Principal, Consulting Partner and head of new business development with a specialization in early-stage companies and turn-around situations. He is a trained and certified Innovation Games® facilitator and trainer. Andy has taken a series of start-ups through successful stages of development, including most recently Questar Assessment Inc., where he served as founder, CFO, CEO and Chairman. In 2011, Questar was voted one of the top 50 companies in innovative education by Education Next. He brings to SAMC his experience and expertise with his well-designed, multi-step process to help companies succeed.
Andy joined SAMC in 2011, applying his expertise in Idea Creation, Innovation and the Back-end of Innovation—the successful implementation of new ideas in existing companies. He has conducted over 30 Innovation Games sessions with SAMC clients, consumers and employee groups. Additionally, Andy has spoken at Michigan State University's conference on Meaningful Play and has participated in Budget Games for the City of San Jose, CA since 2010. Andy is a graduate of Washington University in St. Louis and received his MBA from Columbia University. [/accordion_toggle] [accordion_toggle title="ML (Mary Louise) Ball"]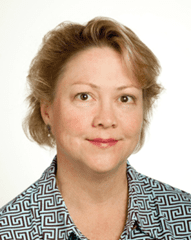 ML Ball has over 30 years' experience as a copywriter and editor, producing distinctive, effective communications for print, online, and multimedia in a wide array of industries, including healthcare, manufacturing, higher education and non-profits.
ML began her copywriting career in advertising, creating highly-visible campaigns for DMB&B, Saatchi & Saatchi, BBDO, Young & Rubicam, Ogilvy & Mather, New York University/Courant Institute of Mathematical Studies, McDonald's, Showtime Networks and many others.
Since 2004, ML has partnered with Simon Associates Management Consultants to coordinate advertising and marketing communications for SAMC clients. Her expertise includes creating/writing website content, blogs, brochures, press releases and social media. ML's forte is understanding clients' challenges, then solving them with measurable results.[/accordion_toggle]
[accordion_toggle title="Michael Olenick"]

Even before the launch of the groundbreaking book, "Blue Ocean Strategy" (which has sold 4 million copies to date), Michael Olenick was a blue ocean strategist, having worked with Blue Ocean Strategy® co-founders W. Chan Kim and Renée Mauborgne since 2001. More recently, Michael has been working extensively with our European and Middle East clients. He now leads SAMC's Europe and Middle East division, helping our clients in those regions rethink their business strategies to find blue ocean sustainable growth in fast-changing times.
As an Executive Fellow at the INSEAD Blue Ocean Strategy Institute in Fontainebleau, France, Michael advises, consults, researches and teaches Blue Ocean Strategy throughout the world, helping companies from startups to Fortune 100s implement its highly successful business strategy. His research has been cited in leading business publications, including The New York Times, The Wall Street Journal, The Washington Post and Bloomberg, and it is also being taught by leading business schools.[/accordion_toggle] [accordion_toggle title="Carmen Effron"]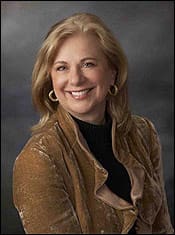 Carmen Effron is founder and President of CF Effron Company LLC and Effron Burke Associates LLC, providing strategy and management consulting to numerous financial institutions, insurers, and reinsurers, nationally and internationally. For the past 14 years, her emphasis has been on the intersection of banking and insurance, focusing on sales process redesign, tactical market entry capabilities and customer experience analysis.
Ms. Effron is a founding board member of the Bank Insurance Securities Association (BISA), past president of the Financial Institutions Insurance Association and past Board member and one of the founders of the ABA Insurance Association. Carmen is a 6-year board member of the Atlantic Theater Company of NYC, founded by David Mamet and William H. Macy, and is the past chair and member of the Advisory Board for the University of Connecticut NEAG School of Education. She received her BA and MBA degrees from the University of Connecticut and was inducted into the UConn School of Business Hall of Fame in 2011. She is a frequent public speaker whose opinions and insights are often quoted in the financial services press.
[/accordion_toggle] [/accordion_toggle][/accordion_toggle] [accordion_toggle title="Interact Marketing"]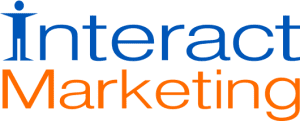 For our clients that require expert online reputation management and business development, we partner with the talented team at Interact Marketing. They have proven themselves particularly adept at highly integrated online services, including:
Driving qualified website traffic and increasing sales/conversions
Improving a company's online reputation and image
Ensuring online marketing budgets generate optimal ROI
Creating positive word-of-mouth and a recurring revenue stream
Improving continuity purchases and creating customer loyalty
Interact Marketing's core services include search engine optimization (SEO), online reputation management, social media marketing, search engine marketing (SEM, re-targeting, context marketing and other methodologies for cost-per-click advertising), SEO-friendly website development and ethical affiliate marketing. Serving small entrepreneurial companies and Fortune 500 companies alike, Interact Marketing delivers comprehensive, custom-tailored programs that are strategic and goal-driven.[/accordion_toggle]