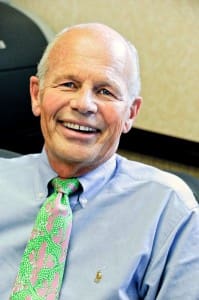 Joseph F. Heavey, FACHE is CEO of The Children's Medical Group, a pediatric practice with nine offices in Dutchess, Orange and Ulster counties throughout the Hudson Valley, NY. As the father of 10 and grandfather of 13, one can say that Mr. Heavey knows children. Describing the focus of Children's Medical Group, he states, "We are passionate about what we do and committed to our top priority: providing quality patient care through our core philosophy of patient- and family-centered services. Our caring philosophy addresses not only development and illness, but the overall health and wellness of your children."
With 25 years' experience in hospital administration, Mr. Heavey served in the Department of Veterans Affairs as CEO of two VA Medical Centers: Castle Point, NY and New York, NY. He has also served as Chief of Staff to Deputy Under Secretary for Health and Acting Under Secretary for Health in the VA Central Office in Washington, D.C.
Active in his community as well as the medical profession, Mr. Heavey serves on the Board of Directors, MVP Health Plan; Board of Governors, Dutchess County United Way; Board of Directors, Rehab Programs, Inc.; Board of Directors, Anderson Foundation for Autism; and HCAP of Dutchess County. He is also an Adjunct Professor in the MBA\MPA Programs at Marist College and New School University.
Mr. Heavey holds a Master of Public Administration from Marist College, Poughkeepsie, NY and a BS in General Science from Gannon University, Erie, PA.