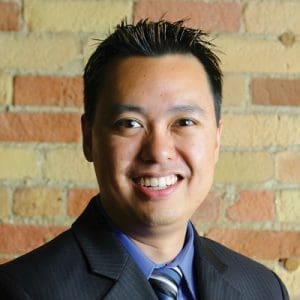 Colin Hung has enjoyed a 20-year career in software and information technology, having spent the last 10 in healthcare IT. A registered Professional Engineer in the province of Ontario, he is passionate about improving healthcare, having helped design and launch over a dozen health and healthcare related products, including solutions for infection control, risk management, claims processing, electronic health records, performance improvement, patient feedback and patient engagement.
A marketing veteran, Colin knows how to assess, attract and engage target audiences through different media channels. He co-authored the Taxonomy Monograph as part of ASHRMs Data for Safety Taxonomy Task Force, has participated in several overseas healthcare IT missions, has been a keynote speaker at many patient safety/engagement conferences and is a member of The Walking Gallery.
Colin co-founded one of the most popular healthcare tweetchats (#hcldr: healthcare leadership) which attracts 150+ participants and generates over 11 million impressions each week. You can follow him at @Colin_Hung.