For many of us, it should come as no surprise that female entrepreneurs make up the fastest-growing segment of business owners, not only in the U.S. but around the world. As the Global Entrepreneurship Monitor Women's Entrepreneurship 2016/2017 Report states, "Female entrepreneurship continues on an upward trend globally. Latest research shows that women's entrepreneurial activity is up 10%, closing the gender gap by 5% since 2014. In the past year, 163 million women were starting businesses across 74 economies worldwide, while 111 million were running established businesses." Moreover, women now control over $20 trillion in annual global consumer spending, and that number is expected to rise by an additional $10 trillion in the next several years.
Yet, for all their contributions and innovations, women still do not receive the recognition they deserve. This is especially true when it comes to the accounting and legal professions, both traditionally male-dominated.
Changing, but not fast enough: gender inequality in law and finance leadership
According to LinkedIn Talent Insights, women in law firms in the United States make up a whopping 87% of paralegals and about 40% of entry-level associates who are skilled in commercial litigation and corporate law.
Yet only 23% of these female associates with these skills are partners (up from just 19% a decade ago), and an even smaller 17% are managing partners. The numbers for women of color are even worse, and dwindling year by year. Five years ago, women of color represented 16% of full-time law students, but as today, only 8% are private practice lawyers and 3% law firm partners.
In the financial sector, things are not much better. According to a 2016 report conducted by Visible Women, only one-fifth of senior positions in the top 1,000 finance and accounting firms are held by women. Things are a bit better in the top 100 firms, but not a lot. Roughly a third (33%) have no female partners or board members whatsoever. Visible Women's study also concluded that of the 4,771 executive board members, partners and senior accountants identified in the top 1000 firms reviewed, only 903 are female, with just 73 (1.5%) identifying as being women from black, Asian and minority ethnic backgrounds.
Of the accounting firms examined, 98% had five or fewer female board members and partners. Only 4% of the firms had between 96% and 100% female representation, including 43 firms where the owner was female or where women occupied all board and partner positions.
Given these dismal numbers, how are women leading law and accounting firms in new directions? Two stories.
Although both the legal and accounting professions' hierarchies continue to skew heavily male, especially the higher up one looks, there is growing evidence that career paths are improving for women and minorities. Two such women who are pushing the needle and establishing legacies for other women to follow are Pam Keenan Fritz in law and Kathryn Harris in accounting, both of whom I'd like to focus on here.
Pam Keenan Fritz, Senior Vice President, Axiom Law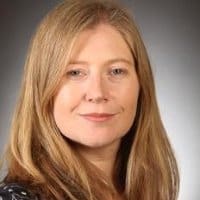 I first want to talk about Pam Keenan Fritz, Senior Vice President and Head of Global Lawyer Talent at Axiom Law, an international legal services firm. At Axiom, where 55% of the organization's nearly 1,500 lawyers are female, the traditional hierarchy of associates and partners doesn't exist. Instead, says Keenan Fritz in a February 2019 article on LinkedIn, "everyone is simply an 'Axiom lawyer,'" with eligibility for equity grants after as little as two years of service.
"We wanted to move away from hierarchy, and all that can bring," Keenan Fritz explains. Axiom's lawyers get to choose the pace at which they want to work, including the ability to choose remote and part-time options. "We are more female than the average law firm," Keenan Fritz adds, "because we provide a great place to work with choice of engagement."
Asked by LinkedIn for an example of lawyers who thrive in the Axiom environment, Keenan Fritz cited a female Ivy League graduate who had worked for a top 10 U.S. law firm before taking a four-year break to have a family. When this female attorney tried to re-enter legal practice, she was shocked by the lack of enthusiasm her résumé received and how the time off had seriously hurt her ability to restart her career. A friend pointed the woman to Axiom, where Keenan Fritz said she interviewed exceptionally well and began working for a prominent Axiom financial-sector client within weeks.
So yes, start-stop-start-again can happen when you're a female professional, but unfortunately, maybe only at a handful of firms. Thankfully, Axiom is one of those.
Kathryn Harris, Tax Partner, TrustOne Partners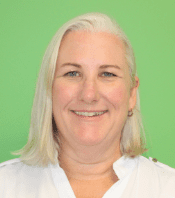 Passionate about accounting, numbers, superannuation and all things tax-related, Kathryn Harris is a Tax Partner with Australia's TrustOne Partners. In both 2017 and 2018, she was recognized as one of the top 50 women in accounting in Australia, and is known internationally as an accounting top influencer. In addition, in 2018 Harris was a finalist in two Women in Finance Award categories — Accountant of the Year and Small Business Adviser of the Year. That same year, she also won a silver award at the Ausmumpreneur Awards.
When asked by Practice Ignition what has been her biggest professional accomplishment to date, Harris answered that it was achieving Chartered Tax Advisor status. "This was a rigorous assessment process that required a pass mark of 85%," she explained. "This is an internationally recognized qualification for the top echelon of tax advisors. More importantly, in a very male dominated industry, I was one of the few women in Australia to achieve it in 2013."
Harris also had a terrific answer when asked to give an example of how she has helped the industry and the people working in it progress and change for the better. She replied that, in addition to helping her firm become one of the earliest adopters of the cloud, she is proud of the fact that she has operated a completely female firm for most of her time in practice. "It's important to me that young women and girls can see that they can be a tax specialist and business owner," Harris said, "that we are not all stale, pale and male." She added that she often calls out the professional bodies and the ATO (Accounting and Tax Outsourcing Services) when they forget to include women as professionals, "something which happens far too often," she said.
Is the moral here that women can advance but often because a woman is in charge?
Yes, no, maybe. The script on women changing male-dominated workplace culture is still being written. But one thing's for sure: the more women become leaders and assume positions of authority, the more they can help other women on their way up.
At SAMC, we tell our clients that there are fresh ideas and big opportunities all around them, they just need to open their eyes to see them. The same is true for women in business, like the two mentioned above. They've not simply achieved executive positions within their organizations, they've boldly had a hand in transforming their industries, and in so doing, have blazed a trail for other enterprising women to follow. 
Want more? Read/listen to these stories of women who are transforming business  
Are you a woman (or a man) with a big idea, trying to make a difference? Let's talk. 
At Simon Associates Management Consultants, we help women and men successfully turn their ideas into reality and in so doing, maybe turn around their company or an entire industry. Our 6-Step Process is specifically designed for entrepreneurs who need smart, innovative business strategies so they can adapt to changing times and capitalize on new technologies. Please contact us to discuss how we might help you launch your business and, like the women discussed above, start changing the world. We look forward to hearing from you.
From Observation to Innovation,

Andi Simon, Ph.D.
Corporate Anthropologist | President
Simon Associates Management Consultants
Info@simonassociates.net
@simonandi
Don't miss an episode of my On The Brink podcast! Subscribe now