Once again, it's awards season in Hollywood. And once again, women have been largely (and very noticeably) snubbed by the film industry.
At the recent Golden Globes, none of these female directors were nominated: Greta Gerwig ("Little Women), Marielle Heller ("It's a Beautiful Day in the Neighborhood"), Lulu Wang ("The Farewell"), Lorene Scafaria ("Hustlers") or Olivia Wilde ("Booksmart"). What's going on here? Is the male grip on Hollywood really that tight?
Apparently so. Take a look at this year's list of Oscars nominees and you'll see the exact same story: no women directors.
Should we be surprised? In 91 years, the Oscars have recognized only five women in the Best Director category: Lina Wertmüller ("Seven Beauties," 1975), Jane Campion ("The Piano," 1994), Sofia Coppola ("Lost in Translation," 2003), Kathryn Bigelow ("The Hurt Locker," 2009) and Greta Gerwig ("Lady Bird," 2017). Bigelow is the only one woman who's ever won, and no woman of color has ever even been nominated.
Sidelining women in film is a recurring pattern, not a one-off
As The New York Times notes in a recent article, "Women Made Them. Viewers and Critics Liked Them. No One Nominated Them," the movement forward for women is not just stalled, but stuck. Similar to the very slow movement of women into senior C-suite positions in other industries, Hollywood seems to be leaning backward (rather than "leaning in," as Sheryl Sandberg urged) to keep successful women from getting their due. (Why? So they won't outshine the men?)
Examples of the subjugation of women when it comes to the roles they play in films are also easy to find. "Uncut Gems," starring Adam Sandler, relegates women to the sidelines. Clint Eastwood's new movie about the 1996 Olympics bombing has a woman reporter offering sex for information. The car racing drama "Ford v Ferrari" is the story of two men. "The Lighthouse," a black and white thriller, is the story of two men. "The Two Popes" is the story of two men. And you guessed it, "A Beautiful Day in the Neighborhood" is the story of two men. (At least "A Beautiful Day" was directed by a woman: Marielle Heller.)
Plus, when a reporter asked Quentin Tarantino why Margot Robbie had so few lines in "Once Upon a Time…in Hollywood," thinking it must have been a deliberate choice on his part, the director replied, "Well, I just reject your hypotheses," and said no more. Huh?
Meryl Streep says it's because men can't empathize with female protagonists
Given these dismal statistics, it's safe to assume that the men who run Hollywood truly believe that the audiences for their movies would rather watch men, not women,  be the hero, out-think the bad guy and save the world.
In a commencement address at Barnard College in 2010, Meryl Streep explained this dichotomy. She said: "The hardest thing in the world is to persuade a straight, male audience to identify with a woman character. It's easier for women because we were brought up identifying with male characters in literature." She went on to describe to NPR's Terry Gross, "it became obvious to me that men don't live through the female characters. It might be that imagining yourself as a girl is a diminishment."
Yet, there are signs that things are getting better for women in Hollywood
Although women directors have consistently been outnumbered (and ignored) by men as long as there's been a Hollywood, in 2019 there was a notable shift.
According to new research by the Annenberg Inclusion Initiative at the University of Southern California, "more than 10% of the directors on last year's top films were women, which was more than twice as many as in 2018 and the highest number in over a decade." The study found that of 113 directors attached to that year's top 100 films, 12 were women, compared with just five in 2018.
In addition, The Annenberg researchers reviewed the top 1,300 films from 2007 to 2019 and found that on average, just 4.8 percent of directors were women, yet that number spiked to 10.6% in 2019. And 15% of the directors of all films released by major companies last year were women, another record.
And here's further good news: a Fandango poll of fans revealed that the most anticipated films of 2020 star and are directed by women, including Patty Jenkins's "Wonder Woman 1984," "Black Widow" starring Scarlett Johansson with Cate Shortland directing, and "Birds of Prey," starring Margot Robbie and directed by Cathy Yan.
Yet despite this evidence that audiences respond equally well to films irrespective of a director's gender, male domination of the industry endures, unfazed.
Women kicking a** in Hollywood
As the woman founder and president of my own marketing consulting company, I am really dismayed by this state of affairs. To prove that the entertainment industry is not completely dominated by men, I must share with you here a few brief stories of some outstanding, successful women who have refused the accept the status quo. Instead, they have plowed ahead with their brains and their talent and their creative vision. They have smashed boundaries, made room for women and people of color, and become examples for the next generation of female leaders.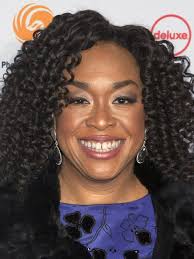 Shonda Rhimes
Award-winning television writer and producer Shonda Rhimes believes that talented women deserve to have power. This no-nonsense, I-know-my-own-worth attitude has not only put her at the top of America's TV universe but has made her the wealthiest female showrunner ever, worth an estimated $135 million. After defining Thursday night television for almost two decades, the creator of Grey's Anatomy, Scandal and How to Get Away with Murder recently signed a nine-figure deal with Netflix and will now be instrumental in dictating the digital future of entertainment.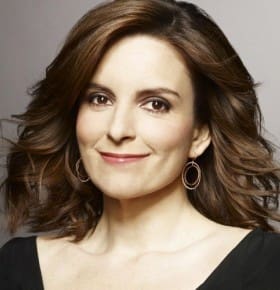 Tina Fey
Producer, writer, actress, comedian, author, playwright…is there anything Tina Fey can't do? First, she was the first woman head writer at Saturday Night Live. Then she created not one but two hit TV series, 30 Rock and Unbreakable Kimmy Schmidt. Next, she took Broadway by storm, with the stage version of her 2004 film Mean Girls opening to rave reviews in 2018. In 2010, she was awarded the Mark Twain Prize for American Humor, becoming the youngest-ever recipient of the award. Powerful, smart and wickedly funny, Fey remains the epitome of gritty and pretty.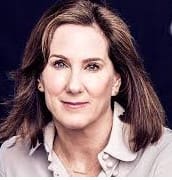 Kathleen Kennedy
An eight-time Academy Award-nominee, Kathleen Kennedy is one of the most successful and respected producers in the film industry today, handpicked by George Lucas to head Lucasfilm in 2012. Kennedy has executive produced more than 70 films, including the last six installments of the Star Wars franchise, Jurassic Park, E.T. The Extra Terrestrial, Lincoln, War Horse, Schindler's List and The Color Purple. As well as producing hit movies, Kennedy has also made her mark in gender equality. Not only was she one of the original organizers of the Hollywood Commission to Eliminate Sexual Harassment and Advancing Equality, she cast the first Asian woman in a major role in the Star Wars franchise (The Last Jedi, 2017).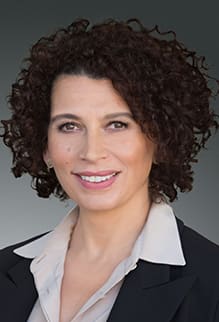 Donna Langley
As Chairwoman of Universal Pictures since 2013, Donna Langley has proven time and again that cultivating a diverse slate of talent and story themes yields big profits, intentionally greenlighting films that better represent "real life" audiences, from Get Out to Girls Trip to Straight Outta Compton. Under her stewardship, Universal has become a home for passionate, smart, talented filmmakers who aren't just white and male. Passionate about empowering the next generation of women leaders, Langley is an ambassador and board member for the nonprofit Vital Voices.
Dana Walden
As Chairwoman of Disney Television Studios and ABC Entertainment, Dana Walden is a rare woman at the top of a massive multi-tiered enterprise. Heading up ABC Studios, 20th Century Fox Television, Fox 21 Television Studios, the Freeform network, the streaming service Hulu and several other divisions, Walden has boldly taken on decision-making roles at the highest levels of every organization she's been associated with, and encourages other women to do the same. "It's impossible to overstate the importance to young women how important it is to see female leaders," she has said.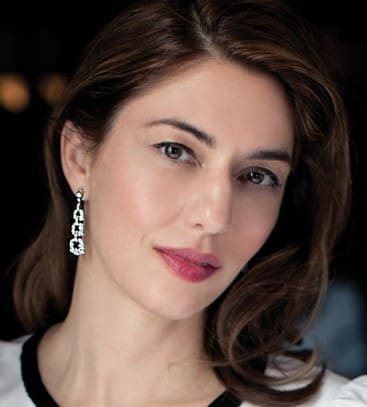 Sofia Coppola
Not many people can say they got their first acting role in The Godfather III. But even though Sofia Coppola's father, Francis Ford Coppola, was responsible for her initial success, she has not leaned on her last name. Instead, she's made her own name in the movie business, writing and directing The Virgin Suicides and then Lost in Translation, which won her the Academy Award for Best Original Screenplay in 2004. In 2010, she became the first American woman to win the Golden Lion, the top prize at the Venice Film Festival, with her drama Somewhere. In 2017, she became the first American woman to win the Best Director award in Cannes Film Festival for The Beguiled.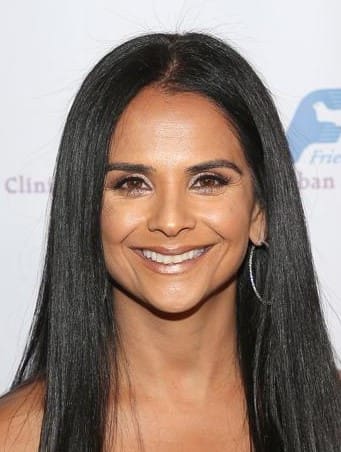 Bela Bajaria
In the blink of an eye, online streaming has taken over the entertainment business and Netflix is at the forefront. And Bela Bajaria is at the forefront of Netflix, expertly leading its international, non-English TV originals division, including India, where her parents originated. "Bela Bajaria is an incredible creative talent, bringing global hits like You, Nailed It and Queer Eye to Netflix," said Netflix Chief Content Officer Ted Sarandos. Not surprisingly, Bajaria is currently ranked #7 on the list of 100 Most Powerful People in Entertainment.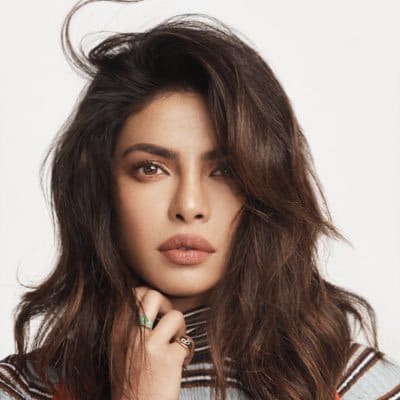 Priyanka Chopra
Philanthropist, film producer, singer and actress, Priyanka Chopra is one of India's most popular and highest-paid stars. Named by Forbes as one the World's 100 Most Powerful Women, and included in Time's 100 Most Influential People list, Chopra is also known and admired for what she does off-camera. As well as being a UNICEF goodwill ambassador, she advocates for gender equality, women's rights, women's health and women's education. "I think as women, we have an edge," she told Insider. "We can multitask and do everything with excellence."
Along with #timesup, it's time to #wakeup
So how can we, the movie-going public, pressure Hollywood to give women the opportunities they need and the industry recognition they deserve? One thought: stop going to sexist, male-centric movies. Another: start going to woman-directed ones, woman-starring ones, and woman-themed ones. Let's make ourselves heard with our wallets. That seems to be one of the only things that gets Hollywood's attention.
More stories of women who are changing the world
Are you a woman (or man) with a big idea that you're trying to turn into something but hitting a wall? Let's talk. 
At Simon Associates Management Consultants, we help women and men successfully turn their ideas into reality and in so doing, maybe turn around their company or an entire industry. Please contact us to discuss how we might help you build your business and, like the women discussed above, start changing the world. We look forward to hearing from you!
Photo credits: Google.com, celebrityspeakersbureau.com, lucasfilm.com, universalpictures.com, hollywoodreporter.com, prestigeonline.com, idiawest.com, twitter.com
From Observation to Innovation,

Andi Simon, Ph.D.
Corporate Anthropologist | President
Simon Associates Management Consultants
Info@simonassociates.net
@simonandi
Don't miss an episode of our On The Brink podcast!
Subscribe now