The women's national soccer team celebrating after winning the 2019 FIFA World Cup
In the early 1970s, two significant events had a major effect on women's sports
First, Title IX, a clause of the 1972 Federal Education Amendments, was signed into law on June 23, 1972. Groundbreaking at the time, it stated that "no person in the United States shall, on the basis of sex, be excluded from participation in, be denied the benefits of, or be subjected to discrimination under any education program or activity receiving Federal financial assistance." Although Title IX applies to a variety of programs, it has received the most attention for its impact on athletics, especially at the college sports level.
Second, in 1973 women broke away from the old, structured, male-controlled United States Tennis Association (USTA) and founded the Women's Tennis Association (WTA) to "create a better future for women's tennis," spearheaded by Billie Jean King. This innovative organization (which today we might call disruptive) has its origin in the 1970 Virginia Slims Invitation, the first women-only tournament which was held to protest the unfair distribution of prize money at tennis events. At the time, professional women tennis players earned about one-fifth the prize money of men. In fact, at the Pacific Southwest Championships which took place at the same time as the Virginia Slims Invitation, the pay discrepancy was even worse: an 8:1 ratio split in prize money awarded to men vs. women. Starting with nine players, the WTA now has more than 2,500 players from nearly 100 countries competing for $146 million in prize money. As its original tournament was sponsored by Virginia Slims, it really is true you've come a long way, baby!
Fifty years later, women are still reaping the benefits of these two landmark events, evident across all sports, including soccer, basketball, tennis, swimming, diving, softball, hockey, track and field, even football. A long way indeed.
Rewriting the rules for what women have a right to achieve
In preparing for the launch of my new book, "Rethink: Smashing The Myths of Women in Business," I realized that in sports as well as in business, women leaders are making their mark in what has traditionally been the realm of men…both on an amateur and professional level.
What I was really interested in was seeing if there is a parallel between what women have done in business and what they have done in sports. While Title IX and the WTA were breakthrough landmarks 50 years ago, what is happening today that might have the same dynamic impact on what women can accomplish? Are women entering the mainstream or are they still on the periphery of men's sports? In other words, not women in women's sports but women in men's sports?
Five women who have bumped up against walls and plowed right through
Although there is still a ways to go in achieving gender equality in sports, many glass ceilings have already been broken by bold, persistent women who have found their voices and are putting to rest many of the old gender-bias norms. Best of all, they're doing it in the news. The media, and therefore the public, are noticing. Here are some of the women who are smashing those old outdated myths of what women can and can't do in the sports world: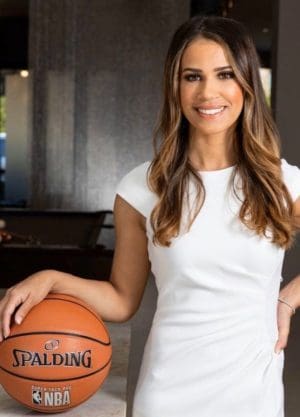 Kirsten Simmons
A certified NBPA (National Basketball Players Association) agent, Canadian-born Simmons has been called "the epitome of what it means to be an upcoming leader in sports." When she was considering becoming a sports agent, she wanted to understand how women in a predominantly male-dominated industry succeeded, so she researched successful female sport agents. "I realized that there was a limited number," she said in an interview with The Sports Sorority. "I did come across some women who had made their imprint, like Kelli Masters, who experienced much success in football, but there was none in basketball. Right then and there I knew I wanted to break those barriers, and I was up for the challenge." Working with male NBPA players and managers within a male-dominated industry, Simmons has emerged not only as a female pioneer but a successful sports professional with keen negotiating skills, regardless of gender.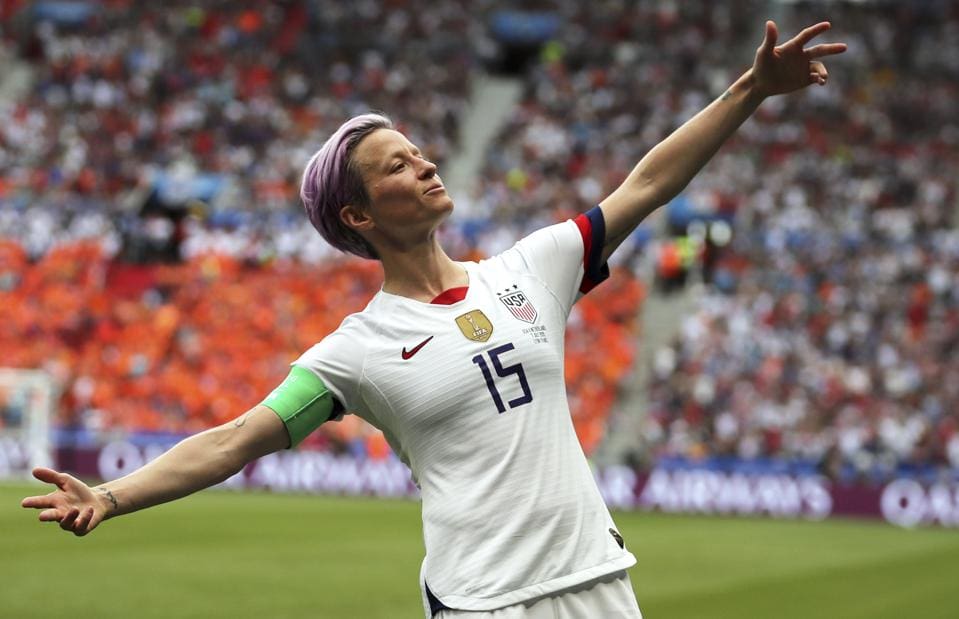 Megan Rapinoe
Not only is Megan Rapinoe a global women's soccer superstar and co-captain of the women's national soccer team (WNT), she is very publicly fighting for equal pay for women players. Her argument, and it is a compelling one, is that the women's team has a far better record than the men's, winning the World Cup a record-shattering four times, and should be paid accordingly. (The men's team has rarely made it out of the Round of 16.) Pay equity has yet to come to pass, however, as a U.S. District Judge in May of this year ruled against the WNT in their class action lawsuit in which they claimed unequal pay and gender-based discrimination by the U.S. Soccer Federation. "Unfortunately, for female athletes, for women, for gay women, for marginalized people, we aren't always afforded opportunity or the landscape to reach our potential," Rapinoe said in a recent Forbes interview. "Oftentimes, there are roadblocks or barriers. We need more female leaders, we need more gay leaders, we need more Black women in leadership positions…unfortunately I'll have enough work for 10 lifetimes, but I'll definitely be doing this I think until the day I die."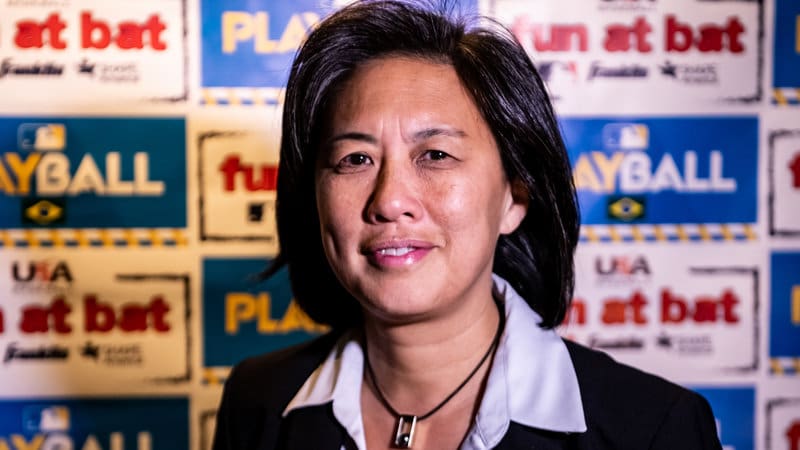 Kim Ng
All around the world, there was rejoicing when it was announced that Kim Ng had been hired by the Miami Marlins as the first-ever female General Manager of a Major League Baseball team. I myself shared the joy when I heard the news, then asked, "Why did it take so long to smash the glass ceiling and let a woman in?" Yes, I realize baseball is a men's game. Maybe that's why Ng interviewed for five MLB general manager positions before finally breaking through at the Marlins, all the while dealing with the gender biases inherent in male-dominated industries. The Marlins were smart to hire someone who arguably has more management background in baseball than any other possible hire, having held top positions at both the league level and in the MLB office. What I particularly love, though, is that Ng understands what her accomplishment means to all women, in and out of sports. As she told Reuters soon after her appointment, "This challenge is one I don't take lightly. When I got into this business, it seemed unlikely a woman would lead a Major League team, but I am dogged in the pursuit of my goals." Congratulations Kim for being the first. Let's all hope you're not the last.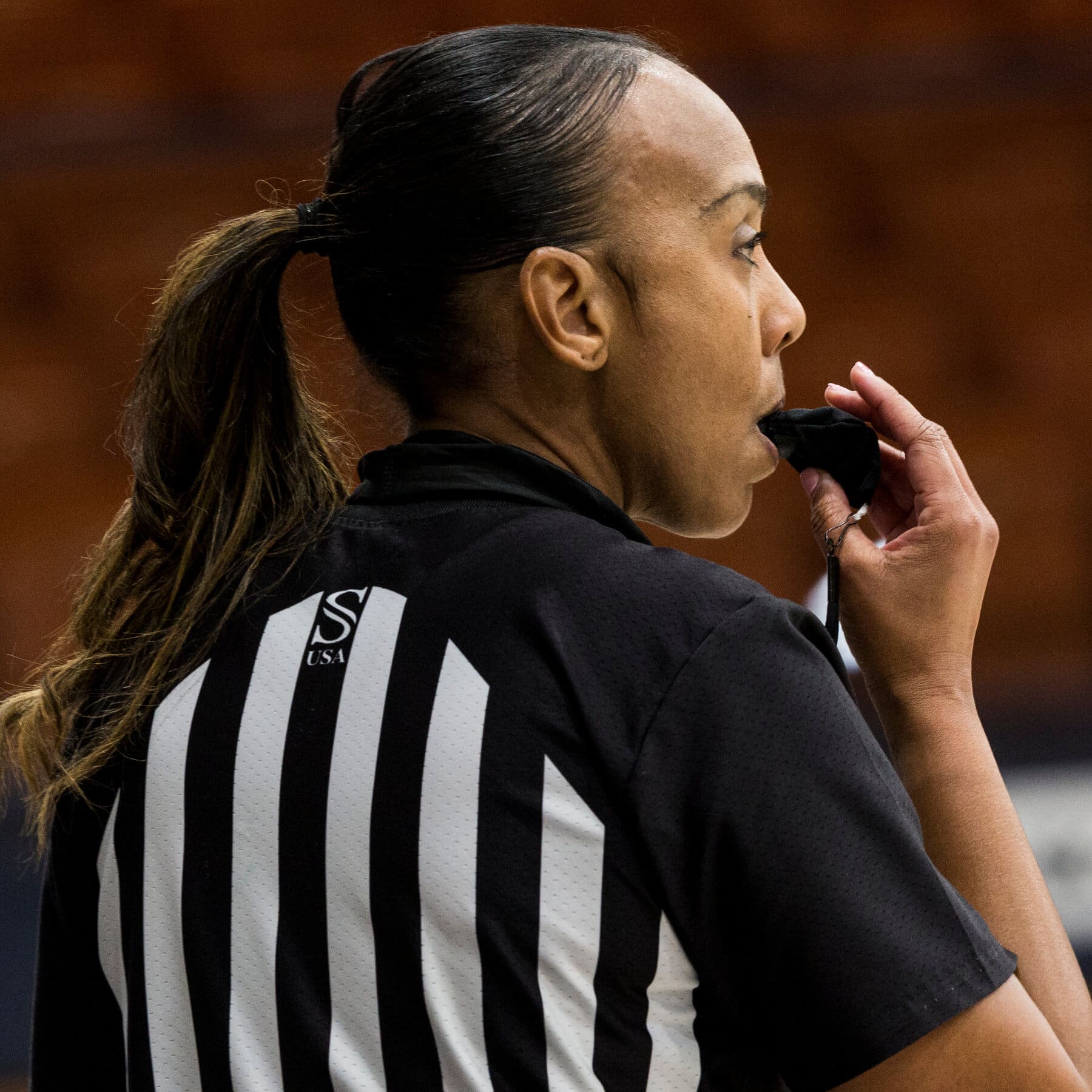 Crystal Hogan
"There are nearly 900 officials working in the top tier of men's college basketball, keeping order at thousands of games. They wear black-and-white striped shirts and try to keep a low profile," reports The New York Times. "Last season, only one of them was a woman." That woman is Crystal Hogan. Even though we are entering an era in which women are breaking into jobs traditionally held by men across the sports world (à la Kirsten Simmons and Kim Ng), men's college sports have been slower to adapt, says The Times. In college basketball, for example, there are about 500 women officiating in Division I, but all of those call women's games except for Hogan and one other woman, Amy Bonner. They are the only ones who call men's. Case in point: when Hogan was just starting out as a referee, she recalls being approached by a men's college basketball officiating coordinator. He said, "If you were a guy, I'd hire you today." She took it as a compliment. Why? Because at that point in time, she told The Times, she had never heard of women officiating top-level men's college games.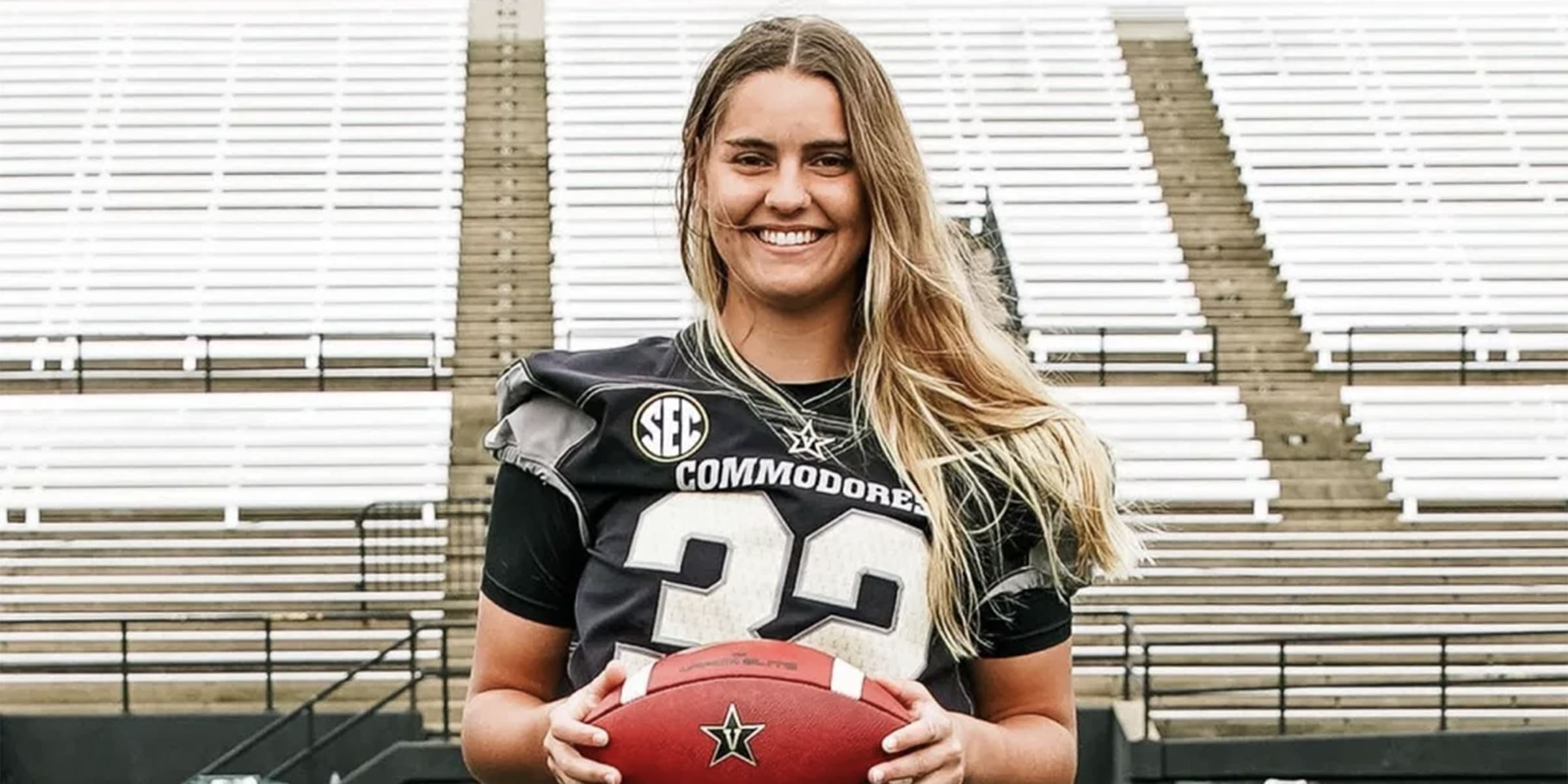 Sarah Fuller
When Vanderbilt University's football team needed a kicker for their game against the University of Missouri on November 28th of this year, who did they choose? The goalie from the women's varsity soccer team, Sarah Fuller, making her the first woman to play Power 5 football. Football! When she kicked off for the Vanderbilt Commodores at the beginning of the second half, wearing a helmet emblazoned with the words "Play Like a Girl" no less, she also kicked through a big ol' male-only glass ceiling. Though Fuller had only been practicing with the football team for less than a week, she knew exactly what she was doing, reported The New York Times. "Let's make history," she tweeted before the game. And even though Vanderbilt lost the game, boy did she ever.
Just like in business, women are smashing myths…this time in sports
While in many cases the crowd draw for women's athletic teams is not yet approaching their male counterparts, I suspect in the future that the game will change and the excitement, media exposure, fan turnout, and yes, even pay levels, will finally approach what men have long enjoyed. My wish? Sooner rather than later.

I also invite you to:
From Observation to Innovation,

Andi Simon, Ph.D.
Corporate Anthropologist | Author | CEO Simon Associates Management Consultants
Andisimon.com
Info@simonassociates.net 
@simonandi
LinkedIn